Book: Honey Girl by Morgan Rogers
Source: I received a copy from NetGalley and the publisher in exchange for an honest review.
Publisher: Park Row Books
Release Date: February 23rd, 2021
Pages: 352
---
This post contains affiliate links to Bookshop. If you purchase a book using this link we will make a small commission at no extra cost to you!
---
Goodreads // Bookshop // Barnes & Noble // Book Depository // Amazon
---
I want to start this review by making the disclaimer that as much as I am going to gush about this book, I will never be able to do it justice. I adored this book with every fiber of my being, but I simply lack the ability to properly put into words how much this book meant to me. But I'll try my best!
So how you've probably heard this book pitched as a straitlaced woman named Grace Porter goes to Vegas to celebrate getting her PhD in astronomy, and ends up married to a random woman she met in Vegas. You either heard or assumed that it's a rom-com, but it decidedly is not. I mean, in a way it is, but that is not the focus of the book.
In reality, this book focuses on Grace and her exploration of what she wants to do with her life now. She just finished 11 years of school, and the path she thought she'd take after is closed to her. And Grace Porter has been trained to stick to the plan. So without a plan, how does she manage? Well, the answer to that question is complex, but she decides to get some space from her current surroundings and move to New York to spend some time and develop her relationship with her wife, Yuki.
This book had so many themes that were so real and raw and powerful. What stuck out to me the most was Grace's loneliness. She has a support system, she has friends, family, mentors, and yet, she feels so alone in her quest to find her path. She struggles in a variety of ways with that loneliness, and in fact, was drawn to Yuki, because of the fact that she is a lonely creature.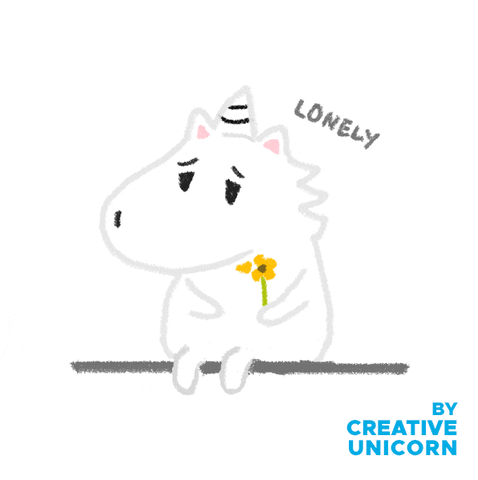 I have read about other lonely people before. I have read about other people trying to find their path in life, yet this book just did it best. The writing was absolutely superb. It starts out in a hazy, dreamy sort of way, and evolves as Grace's feelings evolve. There was this very calming, comforting quality to the words that made me feel like everything was going to be okay, while the words themselves carried such intense emotions. I don't tend to notice writing styles much, with the exception being cases like this, where the prose feels more like poetry.
Another thing I noticed was how diverse the cast of characters were. Grace is a Black lesbian, and all of her friends were diverse in all sorts of ways including racially, culturally, mentally, and of course in terms of their sexualities. What I think made all these different identifies feel so seamlessly woven into the story was that it never felt like a character had no purpose besides their diverse background. Each character was fully fleshed out, so while their identities were a part of them and informed their worldview, they were always three-dimensional and had complex relationships with various other characters.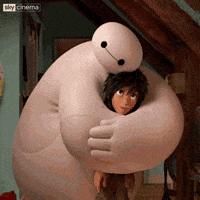 This is representative of me giving all the characters in this book a hug
Once we're already on the topic of complex relationships, let me gush about how much I adored all the relationships in this book. There are Grace's friends and family in Portland, there's Grace's mother in Florida, and her wife Yuki and all of Yuki's friends in New York. And yet, despite the many relationships that Grace had, each one was developed throughout the book in a nuanced way, and it was absolutely wonderful to read about. Even for characters that didn't have a lot of page time, you could feel the depth of their relationship with various characters through the smallest of things.
I also quite appreciated how flawed everyone was. This book felt so very realistic because of that. Grace's parents were flawed, but not vilified. She had a family, but also made her own family through her closest friends. Every character in this book messed up at some point, but always in very relatable, understandable ways.
Another aspect I specifically want to mention is how much I love how therapy is dealt with in this book. Eventually Grace realizes that she needs help to work through some of her ingrained unhealthy behaviors and thoughts, and so she tries out therapy. I really appreciated that Grace went through several therapists that weren't the right fit until she found one that was right for her. I find that in many other books the main character either easily finds the perfect therapist, or tries out a therapist they hate and so they never try again, and I appreciated the balance in this book with regards to finding the right mental health provider for you.
Lastly, I want to say what a big fan I was of the ending. I obviously am not going to spoil anything, but I think that the amount of resolution that we got was perfect. Not every detail was wrapped up in a bow, because that's not how life works. We got a snapshot of Grace's life, and that's it. I think it was the perfect ending for the book and it just fit so well, even if it does have me wondering about how certain things turned out!
From the big picture to the small details, this book just felt perfectly crafted and so the rating should come as no surprise.
5 STARS
I started this review by saying how much I love this book, and I'll end my review the same way. This book got 5 stars from me and it deserved each and every one. I highly recommend this book to other people who feel lost or alone, or who are struggling to find their path. I think this book was written about such a character, for readers who can relate. I felt very seen by this book, and I look forward to having this book about loneliness on hand to remind me whenever I feel overwhelmed, that I am not alone.
Is Honey Girl on your TBR? What other books had beautiful writing that you loved to read? What was the last book you gave 5 stars to?