Hello! Today we're here with a tag, for you to get to know us better! Naemi @ A Book Owl's Corner tagged us in the Outstanding Blogger Award, and she asked such great questions that we just had to answer them immediately! So instead of us blathering on, let's just get right to the questions Naemi asked, and what our answers are!
The Rules:
Link to the creator's original award post.
Answer the questions provided.
Create 7 unique questions.
Nominate 10 other bloggers. Neither the award's creator nor the blogger that nominated you can be nominated.
At the end of 2020, every blog that ping-backs the creator's original post will be entered to win the 2020 Outstanding Blogger Award!
1. You get tasked with creating a required reading list for your country's national curriculum. Which book would you add first, and why?
Malka:
I had a really difficult time with this question. After all, there are so many different grades, and different stories will speak to different people. I went through Goodreads to think up books that I thought were entertaining, but that could still have educational value in terms of the literary quality. And while there definitely were contenders, nothing struck me.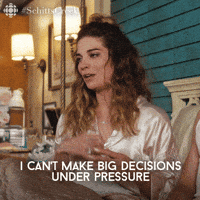 That is, until I realized that I could specialize this prompt. So the book I would make required reading for my country's national curriculum would specifically apply only to those entering a medical related field. So that includes medical school, but also psychology programs, biomedical engineering programs like my own, etc. And I would leave some room for variation, by suggesting two books by the same author. I think they both have so much value, but one book might be more suited to a specific field of study over the other. 
Those two books are Complications: A Surgeon's Guide to An Imperfect Science and The Checklist Manifesto: How to Get Things Right both by Atul Gawande. I think these books are great in general, but what I love most is how they talk about messing up, and how that's inevitable, but also what you can do to make messing up a less frequent occurrence. So basically, to sum up my really long rant, since I can't actually make this a part of any curriculum, I implore all of you to pick it up instead!
Chana:
One book that I think everyone should read is Pet by Emezi Akwaeke. There are so many amazing themes in this book about monsters, humanity, and if it's possible for a true utopia to exist. It's so well written and it really makes you think.
2. What do you most look forward to doing when the pandemic is over?
Malka:
Travelling again. (I say as if I was a world traveler). I've gone on so many fantastic trips and I'd love to go even more new places to have a fun time with friends. I think that I'm looking forward to traveling so much because it would allow me to do the two things I've been missing most because of COVID-19, which is seeing my friends regularly, and finding and exploring new and interesting places.
Chana:
I'm just excited for simple things, like being able to sit and study in coffee shops! Strangely enough I also miss commuting. Weird.
3. If you desperately needed warmth and only had books on hand, which one would you sacrifice to light a fire?
Malka:
My instinctive answer is to go with a book I hate, but the one that comes to mind is both short and well loved. So I'm going to go with Game of Thrones. I've never read the books (or watched the show), nor do I plan to, but they're all very thick books, meaning they would keep the fire going for a while, and I'd have no problem burning any one of them since I have no personal connection to the series.
Chana:
Mein Kampf. I don't know why I would ever have that on hand but I'd burn a billion copies of that.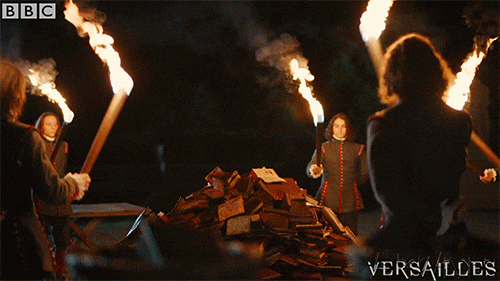 4. Which really cool skill would you love to master one day?
Malka:
I'm instead going to show off a skill that I recently mastered. If you've read my post about how blogging taught me geography, this is a sort of update. I decided that learning about different countries from the stats page alone wasn't enough, and so last week I spent waaaaay too much time learning how to recognize and name the flags of different countries and territories. I've had a lot of fun texting my friends to send me random flag emojis and answering them with the name of the place pretty much instantly. So if you want to verify my skill, feel free to say hi and DM me a flag on Instagram, and I'll respond! (I'd do this in the comments, but then my response wouldn't be instant, so there could be a doubt that I just looked up the flag. DMs are more instantaneous).
Chana:
I really want to get better at/learn more languages! I'm at this weird point where I speak one language fluently (boring English) but then I have varying levels of fluency in like 3 other languages? I want to get better at French and learn Arabic to be able to speak with my grandparents, and I also feel like after 12 years of school I should be a lot better at Hebrew than I am (also almost all my close friends are fluent so it's definitely a language I feel like I need to get better at).
5. Name a book you haven't read yet but are really excited for!
Malka:
Let me share some of the 2021 releases that I can't wait to read with you! These are all ones I'm really excited for and that I'm hoping I get granted on NetGalley! (I also love how the colors all blend together so nicely!
---
But if this question was asking about books that I already have on my shelves, then I can't wait to read The Starless Sea once I've finished with my semester!
Chana:
Oooh, so just from a few books on my list that are out but I haven't read yet, A Memory Called Empire, The First Sister, and The Burning God.
6. If you could travel back to one point in time, when and where would you go?
Malka:
I honestly don't want the ability to travel in time. My past is filled with ups and downs, but I like that they're all now memories that I can pull up at my discretion. I think reliving the experience would take some magic out of my favorite memories! As for general time periods in history? None of them really appeal to me. I'd be persecuted in most places and times, and wouldn't have the freedom to pursue my scientific interests. So I'll just stay right here in the present, thank you!
Chana:
Hmm yeah, I love history but I know that there aren't a lot of times/places in the past where I would want to go just based on like Malka said about general persecution, and also, would I want to be in a time with no running water? Probably not. One place I'd love to just glimpse would be 15th century BCE, the "ancient" civilizations are fascinating and I'd love to be able to see them. 
7. What's an interesting fact about you that many of your followers probably don't know?
Malka:
My mind went completely blank when I read this question. I feel as though I've shared all the things that are remotely interesting about me in previous tags. So forget interesting, we're just gonna go for a straight up random fact right now, even though it's not really that interesting. How about the fact that I adore earrings? I have a whole collection that I've acquired over the years and one of the first things that I do when I get a new outfit is make sure I have a pair of earrings to match it!
Chana:
I genuinely can't think of a single interesting thing about me.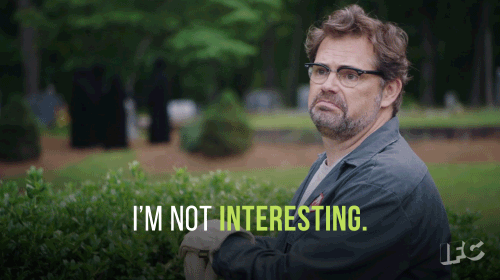 What books are you excited for that you haven't read yet? What cool skill would you love to master one day?