Being new in a community is scary. We get it. Especially if it's a community like blogging where you have to put part yourself out there. But there are some faux pas that we've noticed some new bloggers participate in (that even we might have participated in when we first started out!) that we've decided to talk about! Here is our hopefully helpful guide of what to do and what not to do as a new blogger!
Since we've had over 2 years of experience as bloggers, at this point, we finally felt that we had enough advice to fill up a whole post! After reading so many of these kinds of posts ourselves, we're going to be echoing a lot of the things that have already been discussed before, while also hopefully adding some new advice that you may not have already heard before!
To Do:
The Aesthetics:
Find an aesthetic that works for you! There are so many templates that you can use, or if you're artistically inclined, you can design all your graphics yourself. If you think that you want to commission a blog design, we'd advise to wait a few months before hiring someone like Kat or Tracy (who both do beautiful designs!) because then you'll have a more clear idea of how you want your blog to look. Chances are, it won't match the idea you had when you first started out.
We went from this:
To this:
To this:
To this!
The Posts:
The most important thing about your posts isn't that you post regularly (although that will help with views) or that you have posts scheduled in advance (although this is helpful when life gets unexpectedly busy). What matters the most is that you have all your posts in one place that's easy to find. If someone goes on your blog, and is led to the About You page, or a static home page, that may be fine. But they're much more likely to click on your content if they can access it easily. Which either means making your blog posts your home page, or having a CLEARLY marked button or section marked as Blog Posts.
The Tags:
Feel free not to tag people! I know that many times the tag rules tell you to tag a certain amount of people, but as we'll discuss more in the "don't" section, if you don't have anyone to tag, it's better to leave it open ended and tag anyone who wants to answer the questions, than to tag random people, or people you just tagged last week.
Interaction:
Don't be afraid to interact with people! If you like someone's post, let them know by leaving a comment! Find something you enjoyed about the post and comment on it! Answer a question that the blogger raised in their post! Tell the blogger how you agree or disagree with their discussion point, perception of a book, etc!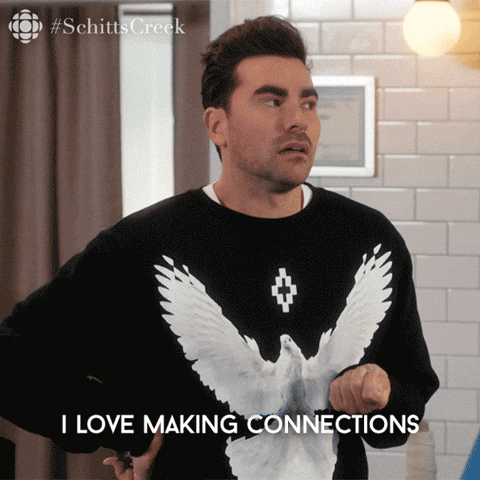 Following:
Follow people whose content you enjoy! After all, that's a key element of interaction. Just be sure that you are interested in the blog you're following. After all, deciding to unfollow a month later because you have no matching interests is more painful than if you had never decided to follow in the first place.
Not To Do:
The Aesthetics:
Design isn't everyone's forte, and that's okay! So as a general rule, here are some things you should avoid in your blog design:
1. Bright or neon colors as a font or background color. While it may make your blog stand out, it will also make your blog incredibly difficult to look at, which will lead to less interaction. Stick to lighter (but not brighter) colors for a background, and darker colors for fonts.
2. Speaking of fonts, make sure that the size isn't too small! Most people experience some form of eye strain, and so having the equivalent of size 12 font and up, makes it much easier for people to read big chunks of text. (But also, avoid large chunks of texts. Break it up somehow! Gifs are always welcome!)
The Posts:
Never copy someone's post! Tags and memes are exceptions in some way, but when you read a really thought provoking discussion, if you're going to follow up on what a blogger wrote, you need to credit them by linking their post in yours! And credit in general is important, and applies to tags and memes as well!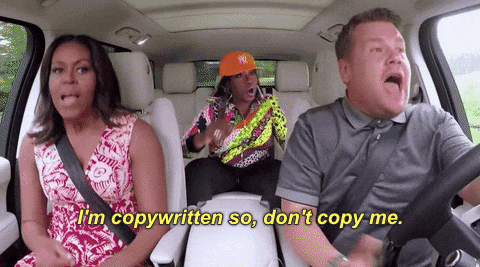 The Tags:
We all know that tags can get to be a little stressful! When someone tags you, there starts to be this pressure to answer the questions and tag new people at the end. But here are some mistakes that we've seen people make that definitely need to be mentioned.
1. Don't tag people that you've never interacted with! Whether or not you want to tag people that you don't follow/who don't follow you is up for debate, a good rule of thumb is that if you haven't read 5 posts from a blog, and commented on at least two of those posts, you do not yet have a strong enough relationship to tag that blogger.
2. Make sure that you're tagging ALL the people who write on the blog (unless, of course, you know for a fact one person doesn't do tags). There have been COUNTLESS times when just one of us is tagged, usually by someone who is a new follower and/or has only read one of our posts (or at the very least only liked/commented on one post). It shows that you haven't taken the time to actually look at our blog, and even if we BOTH end up answering the tag, we're gonna remember your blog for all the wrong reasons.
Interaction:
As fun as it is to interact with bloggers, we need to remember that people on social media are still people. That's why it might be best not to be overly familiar and friendly with people who you don't know. We're not saying you shouldn't be friendly! But maybe before DMing someone or jokingly tease, think, is this something an acquaintance would say or is it something a good friend would say?
Following:
Don't repeatedly follow and unfollow people hoping for a follow back! Like we mentioned above follow people who you want to follow. Follow them because you like their content/personality because at the end of the day, the people you follow don't owe you a follow back. Also, people notice when you follow and unfollow, so that sometimes makes it a little bit awkward.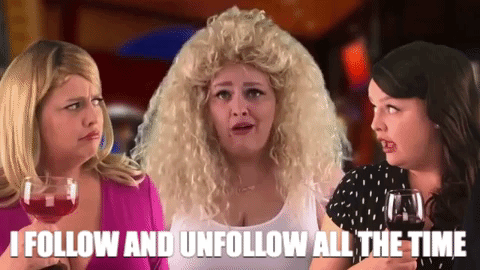 We also think it's important to realize that while followers and views are nice, you should be blogging because you enjoy the blogging itself, and not just because you like the numbers. The fact of the matter is that no matter what, there will always be a post that doesn't do as well as you'd like it to, and there will come a time when you won't reach the follower milestone that you're aiming for, and if you're only blogging because of those things, that'll de-incentivize you. But! If you view blogging as something you're doing for yourself it will give you a more positive experience overall.
Hopefully this post was helpful to you in some way or another! We tried to be as comprehensive as possible, but if you think we missed any tips leave your suggestions down below! And if you've made a similar post, feel free to leave a link to that as well as a resource for newer bloggers!
What piece of advice do you think is most important for new bloggers? What do you wish you had known before you started blogging? Have you written a similar post with guidance for new bloggers?