I'd like to think that I'm a pretty well-read person. After all, I have a book blog, and I spend big chunks of my time discussing all sorts of bookish related topics with other readers. But recently I've given more thought to what it means to be well read. Because I realized that there's more than one way to achieve the title of a well-read reader, and so of course I had to write out a post to discuss all my pondering with anyone who will listen.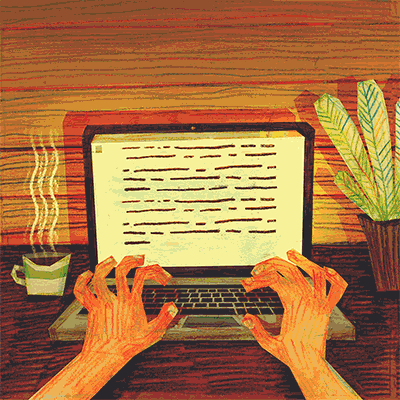 Me writing out a post the second any bookish thought pops into my head
The first kind of well-read reader that popped into my mind was what I'll refer to as the Classic Reader. (This is a very clever double entendre on my part, as you'll see in a minute). The Classic Reader, shockingly enough, is very well read in terms of the classic works. And we're not just talking required high school reading of Macbeth and Jane Eyre. No, no, that's far too tame. These brave souls have conquered thousand-page beasts like Les Misérables and Don Quixote. They've worked their way through archaic words (and languages!) while reading The Canterbury Tales. They can tell you all the history of the classic writers. Who was friends with whom, what weird eccentricities this one had, what weird way that one died, and more. Many times these folks are majoring in something literature related, but not always.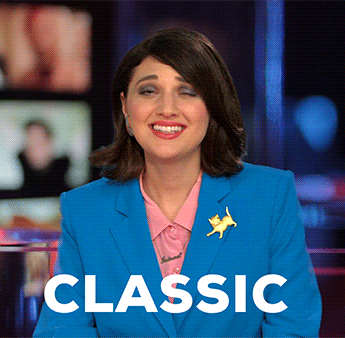 This Classic Reader is probably the one that pops into everyone's head when they hear the term "well-read". And I honestly think that there's nothing wrong with classics being the main form of literature that one prefers to discuss. However, my only hesitation with this kind of well-read reader is the fact that sometimes people think this is the only way to be well read. That in order to be a reader at all, there's a minimum of classics you have to read and be able to have passionate discussions about. But that simply isn't true. This is just ONE way to be a well-read reader, which is why this post isn't ending here.
The next kind of well-read category that comes to mind is the General Bookish Knowledge Reader. This kind of reader comes in two forms. Either they don't stick to just one genre, and therefore know a lot about many genres, or they read a select few genres, but are familiar with other genres. So for example, the first kind of person with General Bookish Knowledge is one that either doesn't have a favorite genre, or has several favorites. They sample a little bit of every genre, and because of that, they're pretty up to date on all the genres they read. Of course, it's rare to have someone interested in EVERY genre, so to pick a random number out of a hat, this kind of reader is extremely familiar with 5 or more genres, which I think is more than enough to make someone a well-read reader.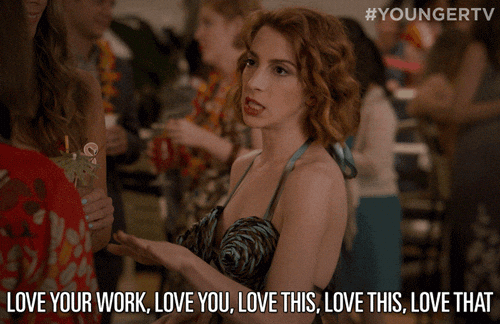 An accurate depiction of readers who read any genre
The other kind of reader with General Bookish Knowledge, is someone like me. I have the 2 or 3 genres that I stick to, but I'm aware of the popular books in other genres. While I never read thrillers, I still am familiar with Ruth Ware and Riley Sager's books and could probably even recommend something from the thriller genre (or any other genre that I don't tend to read) if I really needed to. I have my niche, but my overall knowledge is pretty general.
I think that most people fall into one of these two kinds of readers, especially if you're already a part of the online book community. Because in that case, you're reading books in the genres you like, but reading/watching other people's thoughts on genres you don't read as much! This gives you a very balanced overview of what's going on in the publishing world, and results in a well-read reader.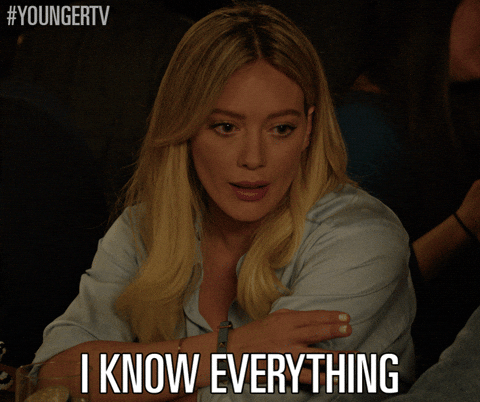 A summary of General Bookish Knowledge Readers
The final kind of well-read reader is one who is the One-Genre Reader. Now one can say that the Classic Reader is a subcategory of the One Genre Reader. But I separated the two because I think people recognize the Classic Reader, but don't always recognize the Thriller Reader or the Romance Reader. Regardless of the exact breakdown and categorization, I'm here to make the case for the One Genre Reader. This reader may not be familiar with every genre, but the one they primarily read? Good luck giving them any recommendations. They've already read them all! They've read the backlist, the new releases, they have pre-orders or ARCs of the upcoming titles. They don't discriminate between the big 5 publishers or indie books. They're the experts on their genre. As I mentioned earlier, the One-Genre Reader is often only recognized through the subset of the Classic Reader, but knowing any genre so thoroughly is extremely impressive, and I would say that makes them pretty well read!
I'm sure there are many other kinds of well-read readers out there, but these were the ones that came to mind for me. But now I'm curious to hear what kind of reader you'd characterize yourself as, and to see if any of you have any more categories for me to add to this list!
Do you think I'm forgetting any categories? What was the first thing that popped into your head when you saw the words "well read"? What kind of well read reader are you?