On probably half of the reviews I read, I tend to see a version of the following statement. "I received this book from *insert source here* in exchange for an honest review. This in no way impacted my opinions." There are variations of this disclaimer, but the general message is always that getting an ARC or free finished copy of a book, doesn't affect the final rating of a book. But to be quite honest, I don't think that's true.
I write something similar on my reviews because it's necessary to be transparent about where you received your books from, especially if you get them for free from a publisher. But I am very specific with my wording for reasons I'm about to discuss.
My go to disclaimer is "I received this book from *insert source here* in exchange for an honest review." This statement is always true. I'm not given compensation to discuss a book and I'm not told how to rate a book. I am given a book in exchange for my opinions on it, and I am truthful in all my reviews whether I loved them or not.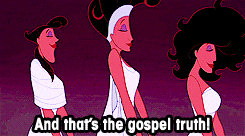 At this point you may think there's nothing more to discuss. But there still is a line I see included that always makes me uncomfortable. And that's the statement that receiving a review copy doesn't change your opinion about the book. Because frankly, you have no control over whether or not your opinion was influenced. From a purely psychological perspective, receiving a gift inserts bias. And bias is a subtle but powerful thing.
For me the difference between bias and honesty is most obvious when it comes to books that you're unsure about. If you hate a book and say you love it, that's being dishonest. But what if you like some parts of a book but really dislike other parts? Say you're unsure whether you should rate a book 3 or 4 stars because it's a 3.5 star read. Bias can influence your rating in that case so that you round up (on Goodreads or in general). It may very well be that you have reasons for rounding up, but you had reasons that made you consider rounding down, and you chose to round up instead. Bias was a part of your decision whether you recognize it or not.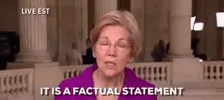 But it may also be a biased one
You might enjoy a book more because you had a chance to read it early without any hype. You might enjoy a book less because the e-arc you got had typos and that detracted from how much you enjoyed the book. You might enjoy a book more because it's by an author you love and you've been anticipating it. You might enjoy a book less because it didn't live up to the hype. You can be honest and mention these facts in your review, but you were influenced nonetheless.
I also think that this bias is strongest when you're a new blogger. You don't want to ruin relationships with a publisher, so you look really hard to find the positives in a book, even if you didn't like the book for the most part, and normally wouldn't think twice about its rating. Even now sometimes getting a really anticipated book early influences my opinions, and it's only a few months later that I realize that although I was honest that this was a book I was really anticipating and therefore I had that extra bit of love for the book, the actual review I wrote was a little biased because of that!
I know that most people aren't thinking this deeply when they write their disclaimer when discussing ARC review, but apparently I do. I wanted to bring it up because I thought it could start an interesting discussion about what influences your reviews when you write them!
Do you think there is a difference between honesty and influence? Am I being too picky about the wording? What factors influence your ratings?