It's the end of July, which means that it's also the end of our blogoversary month! This of course also means that it's time for the second half of our Q & A post! We want to say a million thank yous again to everyone who submitted questions for the Q & A, ya'll are the bestest. And thank you to everyone who has been reading and supporting our blog for the past two years, it means the world to us and really makes our blogging experience what it is!
Do you have any tips for new bloggers?
Be yourself! We feel like a very important part of book blogging is to kind of show who you are and what you love. We're not saying you need to share anything about your personal life (because the internet is a scary place, and personal info should remain private) but! Try to show your personality in your posts! It also helps because then you have posts you're really proud of from the beginning even if you're not getting as much recognition right away, you will know how awesome you are!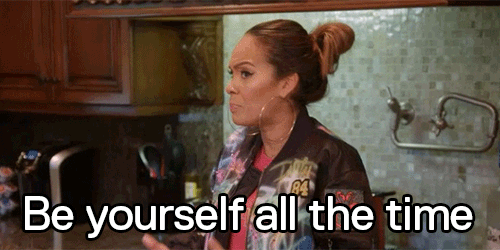 Also, don't be afraid to comment and reach out to other bloggers! Blogging is about starting conversations and sharing your love of books, so never be afraid to just say hi to another book lover. In fact, this is probably the best way to make friendships with other bloggers and book lovers!
Why do you follow a blog?
We touched on this in the question above, but when we follow a blog we look to see if there are posts we like, if the design is something we enjoy looking at, and just in general, does this person blog about books we're interested in? We're probably not going to follow a blog that posts about say, Christian Lit, because we don't read that genre! We like being able to interact with all the blogs we follow, so we try to only follow people who we know will post things we'll like.
Tips on how to avoid procrastination and manage your time better?
Malka:
Hmmmm. I don't know how helpful I can be in answering this question. The closest I've gotten to managing my time better, and procrastinating less is by procrastinating work with other work. Sounds confusing? Let me explain. Say you have a report due tomorrow, but you have a math quiz in 3 days and a presentation in 5 days. It obviously makes most sense to start with your presentation, review for your quiz, and then use the remaining time to work on finishing up your report. Technically you never procrastinated! You were doing work the whole time. (Yes, I'm aware my methodology is flawed but that is literally how school work gets done for me. My brain is a thing of mystery.)
Chana:
I use lots of planners and to do lists to help me manage my time. I always have a little post it note app open on my laptop with a list of what I need to get done that day, as well as a paper planner where I can write down all my due dates and upcoming events. It really helps to be able to get down everything that needs to be done, and once I write it down and get it out of my brain it seems a lot more doable!
What would your perfect book look like?
Malka:
I tell my friends this all the time, but my perfect book is a romance with absolutely zero conflict. No drama. No angst. Just cuddles. (Also right now my perfect soon to be published book sounds exactly like The Roommate by Rosie Danan. I feel as though it's a crime I don't have a copy of that book in my hands yet.)
Chana:
SHINY! And of course the actual content of the book matters. I love books with lots of character development! I would also love a book that's more morally gray, in terms of both the characters and the plot. And unexpected twists! Love those.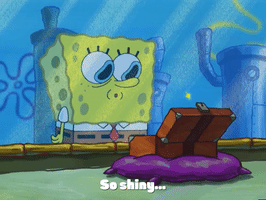 What book characters would you be best friends with?
Malka:
I honestly have no idea! I'm very all or nothing when it comes to friendship, so it would probably take me meeting a character for the first time and interacting with them before I decide whether or not we'd make good friends.
Chana:
No one, I'm a very unfriendly person.
Enemies to lovers or friends to lovers?
Malka:
ENEMIES TO LOVERS! This is the only kind of angst or drama I approve of in books. The tension that you can get between two people that claim to hate each other but in reality are fighting off feelings of love just cannot be matched by any other trope!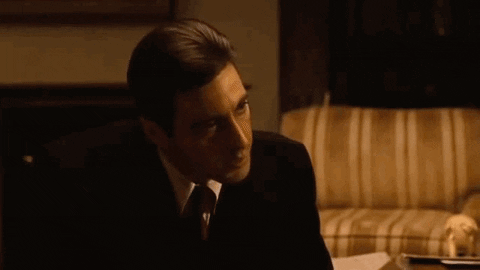 Chana:
Enemies to lovers! The tension! The anger! How can I say no to a dramatic sword fight between enemies?? Who then become lovers?? Friends to lovers is fine I guess, but there's a lot more pining involved there.
Main course or dessert?
Malka:
Dessert! I have been known to have dessert for breakfast most days of the week, so technically, dessert *is* my main course in that situation!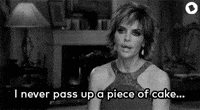 Chana:
I would have to choose the main course. I like desert as a separate sort of meal, like I'll eat cake for breakfast, but I much prefer the main course.
Favorite book character of all time?
Malka:
I cannot choose an answer for this question. There are so many characters I love for so many different reasons. Some I love because of how kind and sweet they are, some I love for how unlikeable and closed off they are. Some form the greatest friendships. Others have the best dynamics with their family. There are too many things that can make a character great for me to choose just one character as a favorite.
Chana:
Ooof, "of all time" really puts a lot of pressure on. Hmm, I love Gideon from Gideon the Ninth, Murderbot from The Murderbot Diaries, and Nezha from The Poppy War.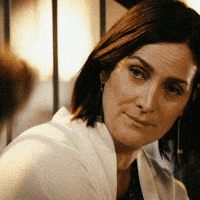 I know bloggers dedicate long hours to their blogs. I'm curious to the work behind the posts–how much time for the different posts do you average? What kind of issues to you face putting them together, that your readers don't see/never realize you had to deal with?
Every post is different! Sometimes there are discussion posts that go super quickly because once you have an idea you can sort of run with it, and sometimes it takes forever to come up with any sort of post idea. The posts that require the most editing (lots of book covers to link, different sections etc) take the longest.
But then there are also just the different components in general. Writing a post can take from twenty minutes to 3 hours spread over 2 weeks. Sometimes the ideas come to you right away, and sometimes you need to rewrite a post 3 times until it feels right. If a post is a discussion, and just needs gifs, that will probably only take 10 minutes at most, but if it's a tag or wrap up where we mention lots of books, then linking up books can take over 30 minutes for each of us. So each post really differs for a variety of reasons!
What do you like to do other than reading?
Malka:
Puzzles, maybe? Listening to music while doing puzzles? Blogging? I genuinely have no idea. My go to answer for a hobby is reading, so to think of something else is pretty impossible for me.
Chana:
Hehe, I basically have no hobbies at this point other than blogging and reading. I used to have hobbies, but now I don't have that much free time, and when I do I just become super lazy.
Is social media necessary for your blog?
Marie @ Drizzle and Hurricane Books wrote a great post about this! We think that social media definitely can help, but it's not totally necessary. We used to run a bookstagram as well (RIP to that, it has not been active in months), and though that was really fun, we don't really think that it attracted so many new views to our blog. It seems that there isn't much intersection between bookstagram viewers vs. blog viewers. If you want to start a bookstagram for fun, we recommend it! But we don't think it's super necessary for your blog. 
Who writes the best discussion posts in the book blogging community?
That's a super subjective question. There are also so many different topics to talk about that make picking one person as the ULTIMATE best is impossible, because there are so many other discussion posts from various other bloggers that we love just as much on different topics! If you want to find some bloggers who write great discussions, we highly recommend checking out some of the nomination posts for the 2020 book blogger awards! So many amazing bloggers are mentioned, and it's a great way to find new bloggers to follow.
Who is the friendliest and most active in the community?
Honestly, anyone who interacts with our blog is amazing. We're so honored that so many of you take the time to chat with us so often!
How are you guys so amazing?
Awww, thank you! You're making us blush! 😊
What are the qualities that you like in each other?
Malka:
Chana is super loyal and supportive. Whenever I'm having a bad day she always knows exactly what to say to make me smile and make my day better!
Chana:
Malka is very friendly and hardworking, and just an all around amazing person! I'm so happy that I got to start a blog with her, these past two years have been so much fun.
Where do you see yourself (and perhaps this blog) in like five or ten years?
Malka:
Well, professionally I'd love to be working in a company that either makes medical machinery or prosthetics. As for the blog, I'd love for us to have a larger audience that we interact with, but if everything stays exactly the same, I'd be happy. I love the blog and the interactions I get to have with it at this very moment, and so I'm okay with everything staying as is.
Chana:
God, I'm going to be so old. Um, in 5 years from now I'll hopefully have a job! (I aim small, I just want to be paid for something). Blog wise hopefully we'll still be doing what we do now! Writing fun discussions, interacting with all you amazing people, and occasionally reading books!
What are your favourite kinds of blog posts to write/What is your favorite kind of post?
Malka:
I absolutely adore discussions! I love writing them, I like reading them, I love leaving comments that are actually discussion posts in disguise! (I mean if the comment is 8 paragraphs long, it's probably an essay at the very least!)
Chana:
I don't write a lot of these, but I really love book lists! They're so fun to read and the few that I've done have been really fun to compile too.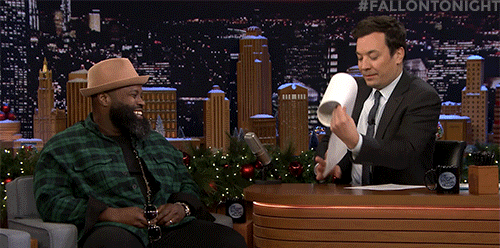 Who are some book bloggers you love that you discovered recently?
We most recently followed Rhi from Marshmallow Harmonies and Faith from The Pages Left Unread, and both of them are absolutely fantastic and put out such great content! If you haven't already taken a look at their blogs, you should definitely go and do so now!
What do you guys take away from blogging?
Malka:
I think that I've gained so much from reading other people's discussions about topics I never would have thought about before, like the disadvantages that international readers and bloggers have. There's so much that I've gained from reading other people's perspectives on a variety of topics!
Chana:
I feel like I learn a lot from blogging and the blogging community as a whole! Blogging has really helped me diversify my reading and in turn helped me be able to influence people I know IRL to do the same. It's opened my eyes to a lot of issues in publishing that I didn't know existed before, and I feel like it also gave me a different perspective on authors too.
What's the number one thing you've learned from two years of book blogging?
That it's a hobby and therefore you get to make it your own. Do what makes you happy and don't stress over anything book related just because you have a blog. Make sure that your blog and your books are always making you happy!
What do you think the book blogging world needs more of?
Hahahha, more recognition is definitely one that we think all bloggers can agree on. More bloggers too! If you want to start a blog this is your personal message to go ahead and DO IT! From our experience the book blogging community is wonderful, and it's just an all around great space to express your creativity and make new friends.
That's it for our blogoversary Q & A! We can't wait to see what our third year blogging will bring us! (Is it too sappy for us to thank you all again for making out blogging experience such a positive one??)
Who are some of your all time favorite characters? What hobbies do you have other than reading? Why do you follow a blog?