Book: Take a Hint, Dani Brown
Series: The Brown Sisters #2
Source: I received a copy from Edelweiss and the publisher in exchange for an honest review.
Publisher: Avon
Release Date: June 23rd, 2020
Pages: 385
---
Goodreads // Amazon // Book Depository // Barnes & Noble // Indie
---
Have you ever started a book, and just known from the beginning that this was going to be a new favorite? Because that's what happened with me and this book. I read Get a Life, Chloe Brown in the beginning of the year, and immediately added Take a Hint, Dani Brown to my TBR without even reading the synopsis. I loved Chloe Brown enough that just by seeing the cover of Dani Brown I was sure I was going to love it. And I was right!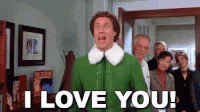 Me to this book the whole time I read it
Before I give some more details about what this book is about, let me just say that this book is perfect for all the trope lovers out there. Because essentially this book has friends to lovers and fake dating all wrapped with some steamy times. It follows Dani Brown who asks the universe for a sign to point her in the direction of her next friend-with-benefits. When a video goes viral of her super hot security friend, Zafir, rescuing her from a building, they decide to pretend to date to help Zafir get more publicity for the organization he runs that uses rugby to get boys to tap into their emotions in order to help dismantle toxic masculinity. Of course, things don't stay platonic for long!
Now one of the first things that I noticed about this book was that it's laugh out loud funny! I received an e-ARC from Edelweiss, and 10% in I was enjoying myself so much that I pre-ordered a physical copy for myself right then and there! I think I knew even then that this book would be a favorite.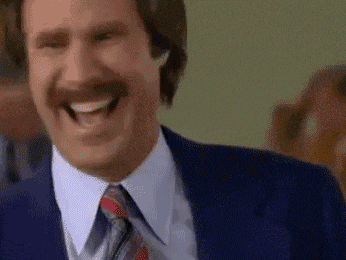 One of the things I loved most about this book was definitely the characters. Let me start by talking about the love interest, Zafir. My heart! I love this man. He reads romance novels, and as I mentioned in the synopsis part, he runs a rugby program dedicated to teaching young boys how to get in touch with their emotions in order to fight back against toxic masculinity. Zafir has been through a lot, but he's such a sweetie and a hopeless romantic. He is the textbook definition of someone who looks all big, scary, and grumpy, but is actually a smol cinnamon roll that would do anything for those he loves.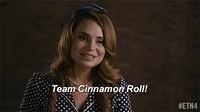 Zafir also struggles with grief and anxiety throughout the book, and it was handled excellently! There was one paragraph in particular that just struck a chord with me as someone who has suffered from mental health issues for many years. It was so nice to see Zafir talk about his progress and his coping mechanisms, and to see him surrounded by such a wonderful support system.
As for Dani, well, she's fantastic! She's motivated and determined, she's blunt and she's confident, but she also protects her heart at all costs. She values her success in her academic field, and it was so wonderful getting to read about someone who so obviously loved what they did, and was not ashamed to put their focus on their work rather than other places.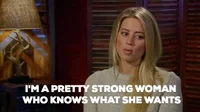 An accurate summary of Dani Brown
The relationship between the two characters was just perfection! Dani's bluntness, and Zafir's emotional intelligence ensure that there's frequent communication between these two. Even when there is inevitably some drama towards the end, it made sense, and was resolved pretty quickly, because these characters talked through things instead of just acting like idiots. Not only that, but each one took responsibility for their portion of the drama, as opposed to what you usually see, which is one person groveling for forgiveness even if the other party had some hand in their altercation.
There's also this wonderful conversation about the difference between changing yourself for someone else and someone encouraging you to grow and become a better version of yourself. This is such an important distinction and I was so glad to see it discussed in a romance book, where many times the characters feel the need to change themselves to be with their love interest, which should not be the case!
I think my love for this book knows no bounds because every aspect of this book was exactly what I wanted and what I needed from a romance! As an overview, this book has great friendship, romance, mental health, discussions about emotions, discussions about grief and anxiety, minimal but realistic drama and more.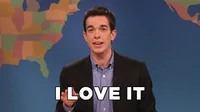 I have so much more that I love about this book but I'm struggling to be coherent about all the little details that made this book so wonderful! I think the best advice I can give is for you to read this book and then come and chat with me in full spoilery details!
5 STARS
In case you couldn't already tell, this was a five star read for me! Everything about it is perfection, it immediately was added to my favorites shelf on Goodreads, and I would like anyone reading this review to go and pick up a copy for yourself this very moment!
Goodreads // Amazon // Book Depository // Barnes & Noble // Indie
Have you read this book? Do you plan on reading it? What are some of your favorite romance tropes? Do you also love smol cinnamon rolls with gruff exteriors?