Hello friends! Today I want to discuss something that I've noticed. I have reviewed 90% of my e-arcs, but only 23% of my physical arcs! I started thinking hard about why there was such a big difference between these 2 formats. And honestly, I realized that the big difference for me is NetGalley.
See, we all know that I struggle to write reviews, which means that unless there's something that forces me to write a review, it's highly unlikely that I'll write one on my own. It's a classic example of Newton's First Law: "An object at rest will remain at rest unless acted upon by an external force." And for me the external force is the NetGalley feedback ratio.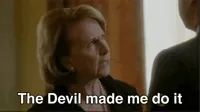 Except in this case, the NetGalley feedback ratio made me do it
I primarily use NetGalley as my source of all e-arcs, and being a perfectionist, I have a dream of one day reaching a NetGalley ratio of 100%. This is made difficult by the fact that when I first started using NetGalley, I was not involved in the blogosphere, and therefore didn't read helpful posts like this one that could advise me on how to use the site. This meant that I got accepted for a bunch of books I wasn't really interested in or had no plans of reviewing. At some point I cleaned up most of the backlist books on there, but I still have 3 backlist books from over five years ago that I hope to get to soon. But I'm getting off topic.
Wanting to keep my NetGalley ratio high and knowing that publishers can directly see my review gives me the motivation I need to write a review, even if I have nothing to say about a book. The knowledge that I was only given this book so I could review it makes me feel obligated to write that review, and as a side benefit I get to see my ratio go up!
I want to briefly mention Edelweiss for a moment, since that's the other e-ARC platform that I've used. This website doesn't have a ratio system (that I know of) and that has definitely kept me from caring as much about how timely my review is. I know that it's terrible of me, but I've only gotten approved for 3 books through this site, although these books were ones that I desperately wanted to read. However, as of now I've only reviewed one of the two books that already came out. And that second unreviewed book came out in 2019! (I'm working on forming a mini review for it. This post is my motivation. Hold me to it!)'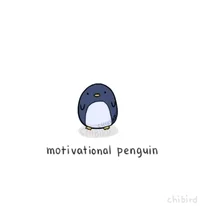 This motivational penguin shall help me write my overdue review
To be fair, I've learned that I really don't like the file format that Edelweiss e-ARCs come in. For some reason the way the ARC is set up lessens my enjoyment of the book. Plus, the e-ARCs expire on the release date, so if I have an overdue review, I can't look back at the ARC to remind myself what I felt when I read the book. This is why my review of Take a Hint, Dani Brown will probably go up a little bit after the release date, since I'm going to wait until I have a physical copy to read. I started reading the e-ARC, and while I was enjoying it, the formatting was frustrating me, and I felt that if I continued I'd end up rating the book lower just because the reading experience was not what I wanted.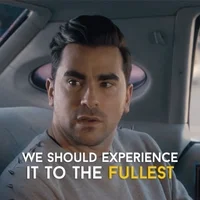 And for me the full experience only happens with physical ARCs
Now let's talk about print ARCs. I tend to get these through giveaways or at book events. So I feel as though there's no accountability if I don't review them. I'll read them, rate them, maybe discuss them in a wrap up or tag, but I don't feel the obligation to write a formal review. In a way I like this method a lot better.
If you've read any of my discussion posts, or even any of our recommendation pots or tags, you know that I have no problem gushing over the books I love. I mean how many times have you heard me gush about Sick Kids in Love? That was a print ARC I received that I loved, and therefore made it my mission to promote that book.
This has been me with Sick Kids in Love these past few months
But on the other hand there are a number of print ARCs that I disliked that I talk about for a bit in my wrap up, but don't really mention otherwise. And I think this is for the better, because I'd hate to go on a rant about a book if there's no actual need for me to do so, especially for books that are already underrated. If my problems are personal to me and don't have to do with problematic content, then why would I write a ranty review about how I hated a book that no one has ever heard of? I'd much rather let the people that enjoyed the book boost it up.
Of course, if I'm part of a blog tour, or specifically requested a print ARC, I will review the book as promised! But if I haven't officially made the agreement with a publisher to review a specific physical ARC, I don't force myself to write one unless I feel the need to.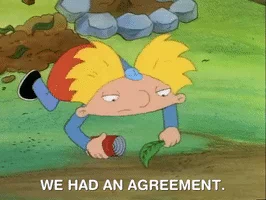 Now I just want to take a moment to recognize my privilege. I know that there are many bloggers, especially those that live internationally, that would love to have a chance to get the ARCs that I do, both in e-book and physical form. I am very lucky to have the opportunity to get these ARCs, in either form, and I never meant to take advantage by requesting books and then not reviewing them. Now that I know my reviewing preferences, I plan on making a few changes.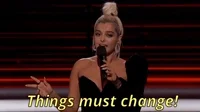 I think that I am going to stop requesting e-arcs. Instead I'll request physical ARCs because that will keep me from just requesting every book I hear about that I'm remotely interested in. Forcing myself to write an email to the publisher will definitely ensure that the books I request are few and far between, and ones that I've researched well. Plus, at the time of writing this post I've never received an ARC from an email request, so that will definitely ensure that I don't have very many ARCs that I need to review!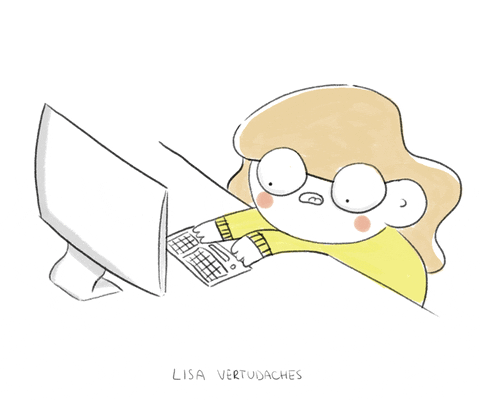 Me drafting an email to publishers asking for an ARC that I really want
As for physical books that I get unsolicited or at events, I'm going to stick to my rule of only reviewing them if I want to. Maybe I'll come up with a new kind of post idea to talk about these books that's less formal than a review, but still gives me a chance to talk about them. If you hang around long enough, I guess you'll find out!
What kind of ARCs do you prefer? Do you use NetGalley often? What was your favorite ARC that you received? Do you have any tips on emailing publishers?