Hello friends! It's time for another discussion post! Today we're going to be talking about a topic that's quite personal to me, and that is how non-traditional families are represented in books. I know the term "non-traditional family" can be super broad, so let me be clear that in specific I'll be talking about foster care, adoption, and step-families. The reason I'm focusing my attention onto these 3 kinds of family structures, is that in each of these cases, there is a non-biological relationship in some way or another, but the family looks like a "normal" family to an outsider. I know that people love talking about found families, which you can find in almost every genre, but that's a totally separate topic which I have mostly positive things to talk about, whereas this discussion is going to be slightly more ranty.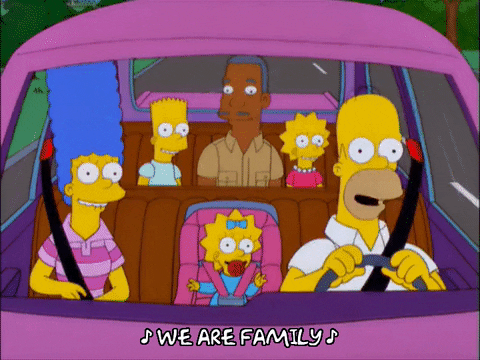 Even if said family is non-traditional
The reason why this topic is so important to me is because I come from a blended family. I have biological siblings, siblings that I share only one parent with, and step-siblings. I also have step-parents. And in most of the books I read, these relationships aren't portrayed in the best light.
Now, I know that a lot of this has to do with Cinderella and her evil step-mother. Lots of books like to play with that story, and even if a book might not be a full-on retelling, many times when there's a step-mother, she's evil. This bothers me a lot. For one thing, it gets to be boring. You see that there's a step-mother, and you assume that she's evil because you've become accustomed to that storyline. But on a more emotional level, I feel like it does a disservice by only representing blended families in a negative light. Yes, I've met some people who have bad relationships with their blended families. But I've also met quite a few people that have bad relationships with their biological families.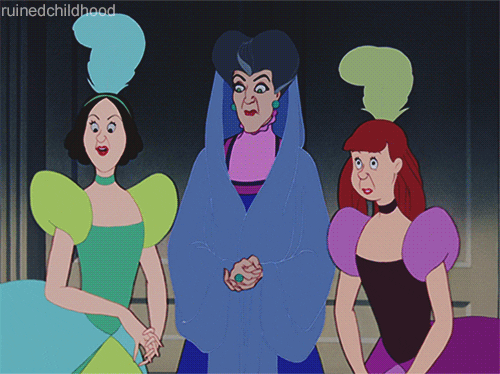 As for me, I have great relationships with my step-parents and step-siblings. I won't say that everyone immediately got along with one another from the moment we met, but that's normal. At this point, several years later, we all get along quite well, and are there for one another. I don't want anyone to read all these stories with terrible step-parents and either consciously or subconsciously come to the decision that step-parents must be the absolute worst. As with most things in life, there are many different experiences that one can have, and it pains me that I only see the negative side of things portrayed in books.
You see, despite my life being proof that you can live happily if you're in a blended family, when I was looking through books that had positive blended families, I only found two. Now, to be fair, I did get discouraged after a few minutes, so I didn't look through every book I read, but at the very least only two stood out in my memory. And while I was scrolling through Goodreads looking for these rare unicorns, I came across so many books with the negative stereotype, so at the very least I know that the ratio is severely unbalanced.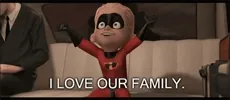 I'd like to mention that I think this trope extends to foster care a lot as well. I have read many books where foster families are abusive, but I have also read a few that were kind. I have never been in foster care myself, so I can't really speak for that experience. But I think that there should be a more balanced outlook regardless. The world isn't all bad. I personally like reading stories with a more positive outlook on life, and I'd love to see that represented with non-traditional families from time to time.
Now there's one other trope that I wanted to touch upon that bothers me. And that's the romance between adopted siblings/step-siblings. This is suuuper common in the New Adult romance genre, but I've also seen it here and there in other places. Let me break down my issue with this. I think everyone would agree that incest is wrong, right? Like, you wouldn't date a sibling. And yes, there are genetic factors to consider with incest, but at the core dating a sibling just feels wrong. Now, when books have romances between adopted siblings/step-siblings, they basically say that genetics are the only things keeping sibling apart. Because if these people were actually raised as siblings, and saw each other as family, would there really be an attraction? I understand that people find it cute that the couple knew one another as kids, or that they grew up together. I know that other people like the appeal of the taboo. But can we at least admit that it severely undermines the reality that these two people are supposed to treat one another like family?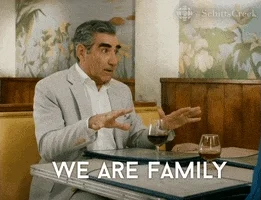 Not love interests to one another!
That's my general issue with both the terrible relationships and the romantic relationships. Both disregard the fact that a blended family, or a family with foster children or adopted children, are still a family. Biology isn't the only thing that makes a family, and it frustrates me to see books constantly ignore that fact.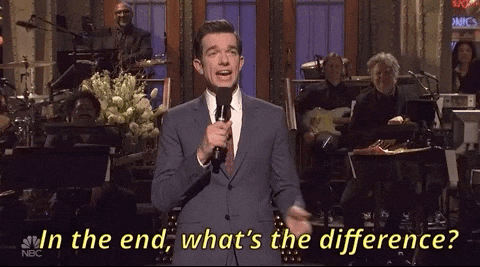 Family is family
But as I said, there have been a few books I read that have been an exception to this general negative outlook on non-traditional families, and I'd definitely recommend them! So if you're looking for good blended family rep, let me recommend Starry Eyes and my most recent favorite book Wild & Crooked. I could give you a whole list of reasons to read both books, but I honestly think that the step-mother/step-child relationships alone is the only reason you should need to pick these books up.
And while I am not adopted and have never been in foster care, I'm still going to recommend books that I think did good jobs of representing these realities. For both these stories, I  know that the authors has a personal connection to what they wrote about, so I feel more confident in recommending them.
What I Carry is a story that did a really good job of representing the foster care system. It follows a girl who's about to age out of the system, and you get to read about all the families she's lived with up until she turns 18. Because of that you get to see a lot of nuance into how different foster families include a new child into their lives, and how that in turn affects that child. The How & the Why on the other hand, follows a girl who wants to learn more about her birth mother, even though she has a wonderful relationship with her adoptive parents. At the same time you have letters from her birth mother that she wrote while pregnant, that sheds light on her side of the story. It's a really great book and it really takes the time to focus on friendship and family, rather than a romance, which was quite unexpected!
I'm happy that I read those four books. It gives me hope that these tropes might slowly get dismantled in the future, or at the very least that authors will begin to balance out these negative stories about what it means to be a family with some positive ones.
 What are your feelings on the evil step-mother trope? How many siblings do you have? Do you have any books to recommend with good non-traditional family rep?