Hello! April is finally over, although to be honest, it didn't really feel that long. We were both swamped with schoolwork, which is only going to get worse as we get closer to our finals in May. So if you've been wondering why we haven't been posting frequently or blog hopping, that's why! Thankfully we still managed to get quite a bit of reading done, which is what you're here to read about! As always, all covers link to Goodreads!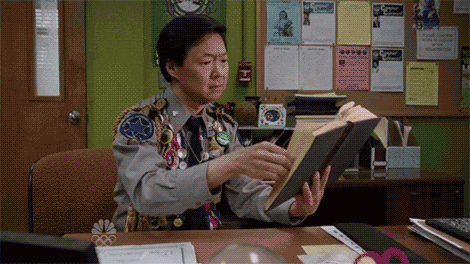 Books Read:
Malka:
I had a pretty great reading month in April! I read 8 books, which I'm quite happy with, and I really enjoyed most of them. I also read 2 backlist ARCs, which is helping me towards my goal of finishing all my backlist physical ARCs before the end of 2020. As you can see my reading was split between romances and more contemporary stories (one had some zombies thrown in, but for some reason, I still consider it a contemporary). That will probably be true of my wrap up next month as well. I just want to read all the happy fluffy stories! You see that 2-star book? It was not happy fluffy. For shame! (But just to be clear it didn't get 2 stars because it didn't make me happy. I had other issues with it as well.) I also am really proud of myself for reading Foolish Hearts! So many people recommended that book to me when I asked about good contemporary stories, and while I didn't absolutely love it, for most of the story I had a really fun time, and I'm definitely glad I read it!
I really want to shout out 2 of the books I read. The first one is Wild and Crooked. That book is insanely underrated! You know when you read a book and you're just filled with love for it as you're reading and you know it will get 5 stars? That was how I felt about this book. It has such fabulous disability rep and quite a few queer and questioning characters as well. There was so much about this book that was absolutely wonderful that I just don't understand why so few people have picked this book up! (It's even super discounted on Book Outlet if this has convinced you to pick it up!).
The other book I'm going to shout out is Girls Save the World in This One. It just released on April 14th, and I had so much fun reading this book! It follows a zombie apocalypse that conveniently takes place at a zombie convention! I know that new releases are struggling at the moment, so I wanted to just take a moment to bring this one to your attention!
Five Stars:
Four Stars:
Three Stars:
Two Stars:
Chana:
I don't remember a thing I read this month. This is probably because I did most of my reading at the beginning of the month and then from like April 13th and onward I barely read a thing. My original goal was to read and review the books I needed to for Netgalley. Um. That did not happen this month. But! I did read a whole bunch of books from my physical TBR backlist! The only things I've read this month that weren't on my physical TBR backlist were 10 issues of the Lark's Killer comic book series. Unfortunately for me, only the first 5 issues were on Goodreads so I am still behind on my challenge.
Five Stars:
Four Stars:
Three Stars:
Two Stars: 
Books Acquired:
Malka:
Purchased:
I purchased quite a few books this month! If you read my post How Do You Discover New Books, you already know that my TBR was lacking cute contemporaries. So based on recommendations that I gathered from that post I bought some books! I also purchased Shadowshaper, because I've had an ARC of the sequel since 2017 and I know that the only way I'll ever get to book 2 is if I had a physical copy of book 1 to read. I bought these books from a variety of places, which helped me both support indie book stores, and manage within my budget, since I got half of these from Book Outlet.
I'm also super proud that I've already read half the books on this list! It makes me feel better about the fact that I'm already contemplating which books I should buy next. I have my eye on quite a few new releases that come out in May, but I welcome any other romance or contemporary recommendations you have for me!
Chana:
I didn't buy any books this month! I do plan on buying something soon though because since reading a whole bunch of my physical TBR books I now need to immediately fill up the space left in my reading cart.
Things We Did:
Malka:
I honestly can't think of anything interesting that I've done this past month. My life has mostly consisted of school, reading, and playing Words With Friends obsessively. Once the semester is over though, I plan on doing some more exciting activities (meaning puzzles), so hopefully, I'll have more to report in next month's wrap up.
Chana:
I watched 2 and a half season's of Community! I am currently obsessed with the show it is so good! If you haven't watched it, go watch it! And if you have, please rant with me about it in the comments because apparently everyone watched this show 10 years ago and are already over it.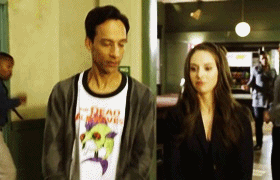 Posts We Loved:
We know that this section is super small, but like we mentioned, we've been super busy! We can't wait to read some more awesome posts once our semester is over!
Amy @ Bookish Heights wrote a fabulous guide to requesting ARCs on NetGalley that I wish I had read when I started out!
If you're looking for some great F/F recs Caitlin @ Caitlin Althea wrote a post about all the F/F books she's read.
 What was your favorite book this month? What genre have you been reaching for lately? Are you buying more or less books recently? Have you watched Community?