Hello, friends! If you read Malka's post about how she finds new books to read, you may have been waiting for the recommendations post that was promised. Well, not to fear! That post is here! Originally we wanted to write a recommendation post for what to read during this stressful time, individually. But then we realized that not everyone reads the same things when they're stressed. In fact, the two of us read completely different kinds of books whenever we get stressed out. So we figured that if we combined our recommendations into one post, we'd probably have a much broader range of genres and moods you might be interested in reading at the moment.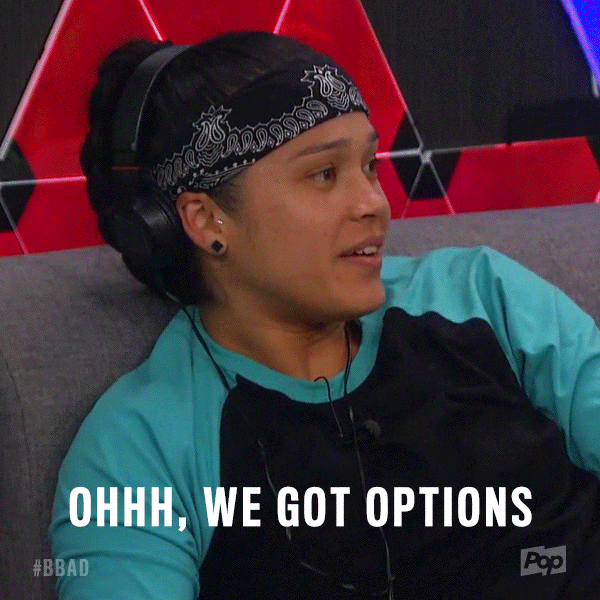 Between Malka's love of cute, fluffy, happy books and Chana's gravitation to more depressing contemporaries or escapist fantasy when she's stressed, we've got you covered! And for your convenience, all covers link to Goodreads so you can learn more!
If you're looking for contemporaries that won't make you sad
What I Carry: This story follows a girl who is about to age out of the foster care system. It provides a wonderful look into foster care and adoption. I particularly appreciated the fact that this book chose not to follow a girl with abusive foster parents, which I've read before, but rather focused on showing how difficult it could be to live with loving parents too. This book focuses a lot on friendship, family, identity and independence. It's beautifully written, has a smidge of romance, and is a contemporary I'd recommend any day!
Sick Kids in Love: If you weren't expecting to see this one on the list then you must be new here. This book is my most recent obsession, and I will keep recommending it because it is cute and wonderful! This book is about chronic illness, and it handles this topic so very well. Between the fantastic discussion about disability and the wonderful romance, this book is one that I think so many people will love. So far, everyone, I've recommended it to had only good things to say!
BONUS:
Sam @ We Live and Breathe Books actually created a list of happy contemporaries, which I found to be a wonderful resource! It had some of my favorite books, like The Running Dream and A Quiet Kind of Thunder, and I also got quite a few new recommendations!
If you're looking for romance novels with more cuteness than angst
Lord of Scoundrels: I read this book a few months ago and absolutely adored the characters and their interactions. The main character takes no nonsense from the love interest. And I appreciated how the author took time to explain the love interest's backstory early on, that way you understand his stupid decisions. I am very harsh with my romance ratings, but when I finished I knew instantly this was worthy of 5 stars. 
Get a Life, Chloe Brown – This is a really cute hate-to-love romance! It follows Chloe Brown as she makes a bucket list with the goal of having a less boring life, after nearly having a near death experience. And who better to help her than Red, her new superintendent! Chloe has a chronic illness and Red is recovering from an emotionally abusive relationship, and this book was just so perfect! It was one of those books where I started the first chapter on a whim in the book store, and next thing you know I had finished it! I know my synopses makes this seem super angsty, but there's honestly so much cuteness in this book!
If you're looking for over the top graphic novels
Lucky Penny: This one follows a girl named Penny going through a rough time in her life, so she moves into her friend's storage unit. It's in this category for a reason. It made me laugh with the shenanigans that occurred, as they got progressively less realistic, but more and more amusing.
Fake Blood: This graphic novel follows a boy named AJ who dresses up and pretends to be a vampire to impress the girl he likes. Once again, it's absolutely ridiculous, but so much fun to read! 
A Bit Haywire: A Bit Haywire is a fun graphic novel that follows Owen Bryce after he discovers that he has superpowers. Unfortunately for Owen, his powers are not what you'd expect. He can run really fast, but only when he holds his breath, and he can shoot lasers from his eyes, but only when he touches something cold. As Owen tries to figure out his strange new powers things tend to get a bit haywire. It's a really cute and funny read, and I highly recommend it!
Bonus:
Malka has done a whole post on different kinds of graphic novels she's enjoyed, that you should check out if that's what you're in the mood of reading!
If you're looking for contemporaries that will make you sob 
We'll Fly Away: This book is told solely through letters that are written by a teenage boy on death row. This should be enough to tell you why it's sad. Throughout the whole book the story of how the main character ended up in prison is pieced together. It's super sad, but it's also a story of friendship (which might actually make it sadder). My point is, if you're looking for a book that'll make you cry. This is the one. 
Orbiting Jupiter: This one is pretty short, so if you just need something quick to release some pent up tears, this is for you. It's pretty hard for a book to make me (Malka) cry, so when a book can achieve even an unshed tear it's a testament to the powerful writing and emotional attachment. 
If you're looking for something depressing, but gay!
The Meaning of Birds: This book follows Jess after her girlfriend Vivi suddenly dies. It's about young love and coming to terms with a new reality. It's really sad, but the cover's really pretty! 
More Happy than Not: It's probably clear from the get-go that this book is sad, based solely on the fact that it was written by Adam Silvera. I'm not going to lie, it is super depressing, but it's also so so good! It also holds the honor of being my (Chana's) favorite Adam Silvera book. 
If you're looking for something happy, and gay!
Red, White, & Royal Blue: There's a good chance that at this point you've probably read this book, but on the off chance you haven't already, now's your chance. This is an enemies to lovers romance featuring the prince of England and the American President's son. It's mostly fluff and I adore it. It made me happy when I originally read it during finals last year, and I hope it can make you happy during a stressful time as well.
Everything Leads to You: This book is really cute, and it features a set designer which is super fun to read about! There's Hollywood, romance, cuteness, and good friendship, so it's perfect for if you're looking for a fluffy feel-good book. 
If you're looking for books featuring pandemics
 Station Eleven: This book follows a traveling troupe of actors in the aftermath of a pandemic that killed out most of the world's population. It has beautiful writing and is super immersive as you learn all about different characters' pasts and presents. I loved this book well before Corona became a global pandemic, so I think it would only be more fantastic when read in the current reality. (If you're in the mood of reading something featuring a pandemic, of course.) I also want to mention that the author just released another book a few weeks ago called The Glass Hotel. Since I know it's tough for new releases at the moment, I wanted to give that book a shout out!
The Fever King: This book is AMAZING I just finished the sequel a few days ago, and whoever hasn't read this series must do so immediately. It features a deadly virus that leaves its few survivors with magic-like abilities, and specifically follows Noam Alvero, as he's invited to train in a government facility to learn to use his newfound powers.
Bonus:
Shannon @ It Starts at Midnight has an entire post dedicated to books featuring viruses and plagues of all kinds. So if this section caught your interest, there are way more recommendations awaiting you in her post!
If you're looking for books featuring isolation 
The Martian: What I like about this recommendation is that it's an isolation book that doesn't have anything to do with illness. So if you're sick all this talk about viruses and pandemics, but still want a relatable read this is perfect for you. As an added bonus, this book is hilarious and has a great movie that you can watch when you finish. It's the perfect book to read right now!
The Skeleton Tree: For another book that features people being cut off from society that isn't associated with illness, we have The Skeleton Tree! The Skeleton Tree follows two boys who have been shipwrecked after a storm at sea. It's a really great survival story that involves amazing character development and family feels.  
If you're looking for zombie books
Warm Bodies: This book takes the classic zombie apocalypse scenario and a Twilight like scenario mushes them together and adds comedy. The movie is hilarious too, so if you're looking for a funny, romantic, zombie apocalypse movie to watch, here's the one you've been looking for. 
Girls Save the World in This One: I just finished this book and I had so much fun! It follows June and her friends at Zombie Con, where they're excited to meet the cast of their favorite zombie show. But then there's a zombie outbreak at the Con, and June and her friends need to use all their zombie knowledge to stay alive. I read an ARC of this one, but it comes out on April 14th, so that's only a week wait to build your anticipation! I am not a zombie lover, and I normally shy away from anything that seems like it will be more bloody, but I had such a great time reading this one that I just had to recommend it! This book really took me by surprise!
If you're looking for escapist fantasies
Strange the Dreamer: First things first, Strange the Dreamer is written so beautifully. If you're not taken by the fantastical world-building, the writing is sure to sweep you away. Strange the Dreamer follows Lazlo, an orphaned librarian, as he gets to travel to a mysterious city that most believed to be lost.
The Ruin of Kings: I (Chana) read this book in almost one sitting it was so good! It has a lot of high fantasy tropes in it, like an orphan being the son of a lost prince, magical destinies and more, but it does them all so well!
We hope that you found something you're in the mood for from all these options! If not, there are so many other great recommendation lists going around, some of which we've mentioned as bonuses! But if you've written a list that we didn't include, let us know because we'd love to check it out!
Also, if anything on this list caught your interest, or if there's another book that you're excited to read and would like to get immediately, Chana's running a giveaway for a book of your choice on her Twitter right now!
 Do you have a genre that you gravitate towards when you're stressed? Have you read any of the books we mentioned? Do you have any recommendations for one of these categories?