The month is finally over! We think this may be one of the first times that the term "March Madness" truly applies to everyone, worldwide. March has been very crazy for pretty much everyone, and it's time to talk about what we managed to read despite the world turning upside down.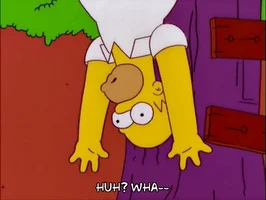 Us when mid-March hit
Books Read:
Malka:
I read 9 books this month and that makes me very happy! I'm also currently reading a few books that I'm enjoying, so that makes me hopeful for April as well! My only 5 star read was a re-read that I spontaneously picked up when answering the Netflix Book Tag earlier this month. In fact, I talked about quite a few of the books I read in March in that post, now that I think about it. Regardless, even though I had no new 5 star ratings, I did read a ton of 4 star reads that I highly recommend and very much enjoyed. I also finally finished When the Stars Lead to You after several months, so I'm happy that I completed that book even though I didn't enjoy it.
Five Stars:
Four Stars:
Three Stars:
Two Stars:
Chana:
I read 14 books this month and continue to be behind on my reading challenge! I read some really great books this month, though my only 5 stars were rereads. For next month my main reading goal is to just finish reading some of the Netgalley books I have so that I can review them in time, but we'll see how that ends up.
Five Stars:
Four Stars:
Three Stars:
Books Acquired:
Malka:
For once I have something to show for this section! I finally got my hands on a copy of Dear Edward, since I was supposed to read that for the book club that Chana and I are in. Unfortunately, even though I now own a copy, I still haven't started reading it. Oops! I bought Heidi's Guide to Four Letter Words because I've been looking for something cute and fun to read, and had seen this recommended a few weeks back. If I don't get to this book in April, I'll be really surprised!
I also got accepted for my most anticipated book on 2020, Take a Hint, Dani Brown! I still haven't quite processed the fact that I can now read this book, but I can't wait to get to it! I'm trying to hold off until closer to the release date in June before starting it, but I don't know how long my resolve will last! As for The Boyfriend Project, I was scrolling through NetGalley, as one does, and discovered this book. I checked it up on Goodreads, and it sounded really good so I requested it on a whim. Imagine my surprise when I got approved less than 15 minutes later!
Purchased:
Edelweiss: 
NetGalley:
Chana:
This month I bought The House in the Cerulean Sea and I'm really excited to read it! I also got approved for The Extraordinaries on Netgalley, which is super exciting!
Purchased: 
NetGalley: 
Things We Did:
Malka:
Thinking back on this month takes some serious effort! Honestly, for the most part, I have done nothing new or interesting. I read, I did homework, and I slept. That pretty much summarizes my life for any given month though. I did make banana bread last week, which was exciting! But other than that, not much has changed besides the fact that classes are online and I hate it with a passion. I'd much rather focus on the banana bread.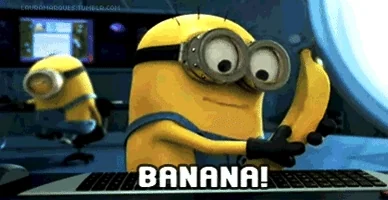 Chana:
I know we sort of say this every month. But this month genuinely felt like it lasted 18 years. The first half of the month was really great! I got a haircut that I was really excited about, and the weather started to get nice so that we didn't have to wear coats anymore.
About halfway through the month our college closed campus and moved to remote learning and it has been weird. I originally thought that I might be able to get more reading done now that I'm home stuck at home, but most of my professors have been assigning more work now that we're remote, which isn't super helpful.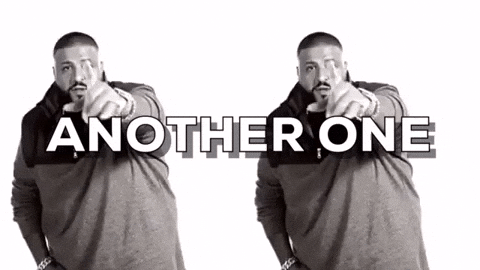 My professors coming up with more projects to assign
Earlier in the semester, I was involved with the rocketry club on campus, but the competition was canceled and the campus was closed, so all manufacturing for that was canceled for this year too. So since there's really nothing other than school right now, my goal for the next few months is to start drawing again so that I won't just be doing school work 24/7.
Posts We Loved:
Laura @ Boats Against the Current discusses how she wants to have a book hangover.
Dani @ Metamorphoreader talked about her insecurities as a book blogger, which was super relatable.
Marie @ Drizzle & Hurricane Books discusses some tips she has for interacting with the book blogging community.
May @ Forever and Everly wrote a great post spotlighting some amazing books coming out in March-June.
We hope you all are staying safe and healthy! If any of you are bored or just want to talk at any point feel free to reach out! We're pretty much always on Instagram or Twitter and are always looking for an opportunity to procrastinate.
 What was your favorite book that you read this month? Have you been reading more or less now that you're stuck indoors? Did you bake anything fun?