Recently I've been wondering how it is that I discovered all the books that I've read and loved. I'm currently in the process of researching books that I want to buy myself, and it's honestly been super difficult. Normally I rely on my library for most of the books that I read, but that's not an option at the moment since my library has been closed for several weeks. So at the moment, I'm limited to my current TBR, and whatever e-books I get through my online library.
But I'm a mood reader, and I've found I tend to read contemporaries when I'm highly stressed (so basically I am only reading contemporaries and romances at the moment.) And I don't have many contemporaries on my physical TBR. Those that I do have are certainly not light-hearted enough that I would want to read them right now. So I began my search to find some new books to buy for myself.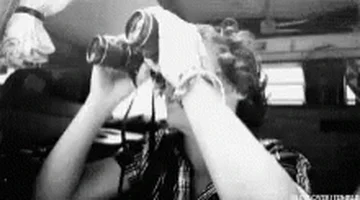 Me searching for books to buy myself
The first place I looked, obviously, was my Goodreads TBR. I use my Goodreads TBR to remind myself that I was interested in a book, but I constantly add and get rid of books as I read ratings and reviews. Normally, whenever I'm unsure if I'd like a book or not, I just get it from the library so I don't feel any pressure to read it. If I don't like it, I return it to the library, remove the book from my Goodreads TBR, and no one is the wiser. But if I'm buying a book, like I plan on doing at the moment, I only want to pay for something that I have a very good chance of enjoying, so I was highly critical when I was looking over this shelf. The good news is that I found a whole bunch of books I would love to buy! The bad news is that they all are going to be published in May or June. This makes sense, since spring tends to be the time for contemporary and romance releases, but it still leaves me bereft of books I'm interested in reading for 2 months.
That moment when you realize all the books you want to read are coming out in several months
But I wasn't done with Goodreads just yet. I started looking up books that I had read and loved recently like What I Carry, Sick Kids in Love, and Get a Life, Chloe Brown, to see which similar books Goodreads recommended. But that was supremely unhelpful, for 2 reasons.
Firstly, I'm a rating snob. I know this makes me sound terrible, but if I see a book that has a low rating, and the rating distribution shows that most people gave it 3 stars, with a sprinkle of 4's and 2's and 1's and 5's, I'm not likely to reach for that book. That might be a book I'd get out of the library, although that doesn't happen often. But when I'm buying a book, I only want to purchase something that I feel will become a new favorite. This means that ideally, I'd only like to buy my 4 and 5 stars reads. But before I read a book, I don't know what I'll rate it. So the only information I have to anticipate how I'll feel about a book is the synopsis and other how other people enjoyed the book. A lot of the books that Goodreads recommended didn't have very high ratings, so they weren't useful to me in my quest to find a new book to purchase.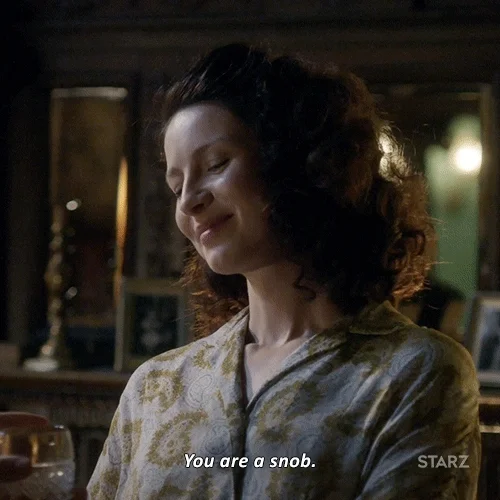 Me to me about my focus on ratings
The second reason that Goodreads recommendations weren't very useful to me, is that they don't take into account what it is I liked about a book. Their recommendations are in no way personalized. They just compile a list of books that are in the same genre with some similarities. That's why I usually value blogger or booktuber recommendations when I  search for the perfect book.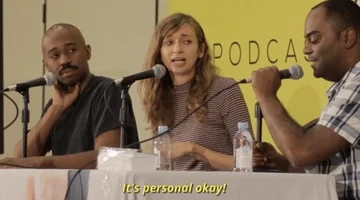 What blogger recommendations have that Goodreads lacks
See, when bloggers recommend a book they usually give a little pitch or at the very least some sort of short explanation for why they loved a book and want you to read it. That pitch is very important to me because it highlights things that the synopsis might not mention or focus on. And since I pick my books mostly on content, having the insight from someone who has read and enjoyed a book helps me very easily decide whether or not a book is right for me. Many times I'll read a wrap up and add a book to my TBR, just based on how a blogger is describing a book and how they felt. The only downside to this method is that I don't always have blog posts on hand that feature several book recommendations in one place, and it can be a bit difficult to find said posts. But it definitely beats my final method of trying to figure out which book to purchase.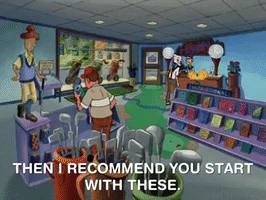 This last method is lots of fun, but not very fruitful. You see, I tried looking on sites that sell books to see what they have to offer. So over the past week I've been on Barnes & Noble, Book Outlet, and yes, even Amazon, searching for a book that held my interest. And after weeding through the popular books that I already knew whether I wanted to read or not, I discovered that this particular method makes me a cover snob. Because I'm only going to look into a book more if the cover catches my eye first. So I'm sure I've turned down a few books based on the cover alone, that had I researched further, I may have enjoyed. And I do research these books further. As I mentioned earlier, rating distributions and the synopsis are very important to me and the only way a book can get around that background check is if they came personally recommended by a blogger I know and trust.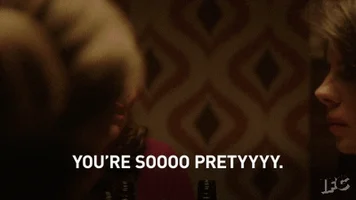 Me to all the covers
Which is where you guys come in! I'm still searching for books to buy, since my research thus far hasn't turned up anything that I'm interested in. You probably know what I like, you've seen my wrap ups, and tags, and discussions. And if you're still unsure, I'm looking for cute contemporaries or romances, that aren't angsty and don't deal with super heavy topics. I'd love to hear your recommendations and will definitely be returning the favor with some recommendations in a future blog post, probably within the next week or so!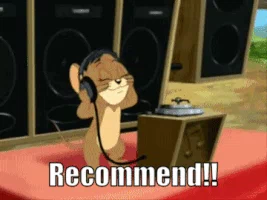 Do you have any recommendations for me? How do you normally find your newest read? Do you miss your library? What genre do you find most difficult to find recommendations for?