** I received this book from Netgalley in exchange for an honest review **
Many many many many months ago I got approved to review this book on NetGalley. Unfortunately, that was around the time when Malka and I fell off the face of the blogging world. But! Now we're back! So it's time to let ya'll know what I thought of this wonderful book.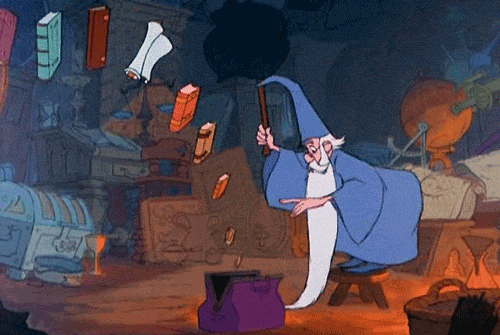 Initially, I was drawn in by the cover (obviously, I like to stay on brand), and I was also intrigued by the title in general. I'm a big fan of Arthurian myths, and I really enjoy reading/watching all of the different interpretations there are out there.
Was this book going to stay close to the original legends? Is 'The Guinevere Deception' a reference to Gwen/Lancelot? Will there be magic?
Lucky for me all these questions were answered in this book!
The Guinevere Deception followers Guinevere, or, someone who is pretending to be Guinevere. The real Princess Guinevere has been replaced by a sorceress whose mission is to keep King Arthur safe. The best way to do this? Marry him. Trying to keep her illegal magic under wraps and avoid being found out by Camelot, Guinevere must try her best to fight the dark magic that threatens Arthur and rid Camelot of it once and for all. 
Goodreads // Amazon // Book Depository // Barnes & Noble
In general, this book was… ok. I loved the whole Camelot aspect of it, but I feel like a lot of my judgment may have been clouded by my previous experience with Arthurian inspired media. Namely Merlin.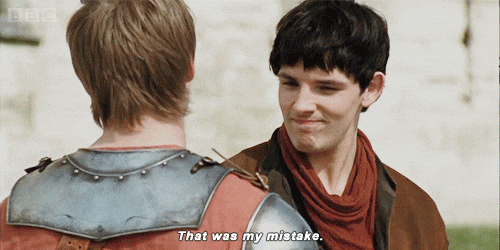 I think that for me to be able to properly process my thoughts on this book, it'd be best to discuss everything in sections. To begin with, the characters!
So. Was Guinevere my favorite character? Not really. She came across as very naive, which is understandable, given the fact that she's supposedly had little contact with people before the beginning of the book. But I still felt that her character was a little basic and kind of early Disney princess. However, I do look forward to seeing how/if her character will develop in future books.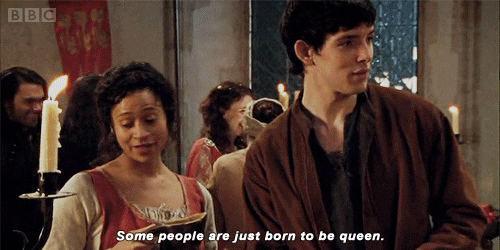 Gwen when she marries Arthur
Arthur is your typical golden boy. A young king with a good heart who just wants to do what's right. You don't actually see much of him throughout the book, so I'm going to label his character as non-complex cookie cutter as well.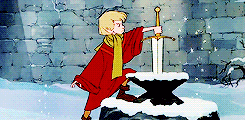 Now here's a part where some of my previous Arthur experience may have influenced my read. From the second he appeared on-page, I did not trust Mordred. I looked at this man and thought, I know what you did. Even though… he didn't do anything?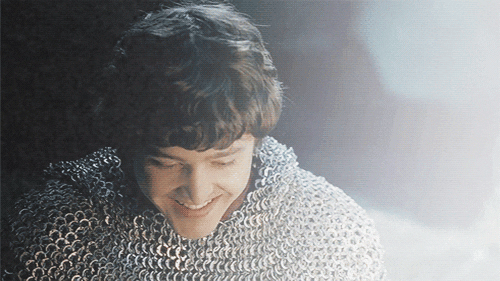 But look at that conniving face! Regardless, I didn't really have much of a chance to form an opinion on Mordred based on the book since I came in already having very strong emotions about such a character.
I usually make it clear that romance isn't my thing, so I think I should further specify that I am not a fan of love triangles. And yes, there is a love triangle in this book. Disregarding the love triangle, I wasn't really rooting for Arthur and Guinevere either since I felt like I didn't really know any of the characters well enough to care. Also towards the end of the book, it feels like the love triangle maaay be evolving into a love square? Not a fan.
Since this book is inspired by very popular legends, there wasn't much worldbuilding that actually had to be established. But the bits that did need to be laid down, were done pretty well! The parts of the magic system that were introduced to us are done so in a clear and non-confusing way, and the world itself with all its different countries is described very well too.
Overall, this was a 3-star read. I liked it, but I didn't love it. Some parts felt rushed, and others had me on the edge of my seat! If you like Arthurian legends and love triangles, then this book is definitely for you! If you might think that this book isn't for you, then you can just go and watch Merlin instead!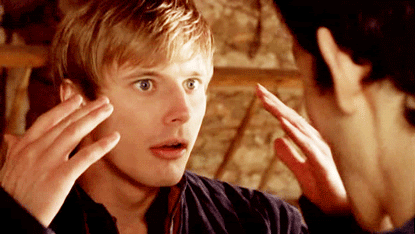 Goodreads // Amazon // Book Depository // Barnes & Noble
 Have you read The Guinevere Deception? Are you going to go watch Merlin?