I've decided to finally come clean. At long last, it's time to let all of you know that I am a fraud. If you're ever browsing through Goodreads and see that I gave a book a certain starred rating, I'm going to be the first to inform you that you shouldn't trust it.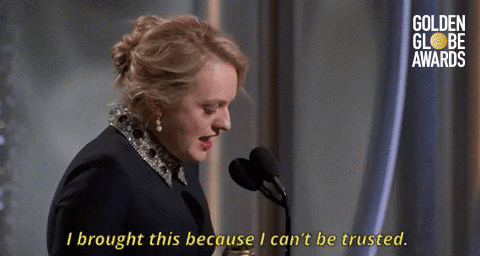 I see that a lot of bloggers post things that explain their rating systems. They post what exactly each starred rating means to them as a sort of baseline so that people can instinctively know what said blogger felt about a book based on the presented rating. I'm here to tell you that that sort of logic simply won't work for any of the books I've rated.
I don't really have a good explanation as to why, but the simplest explanation is that I am incredibly whimsical with my ratings. I give a nonsensical rating sometimes based on absolutely nothing. I've had books I absolutely despised that received 3 stars, while books I would sacrifice my soul for only got a 4. One reason for this is because I was a really weird 13-year-old. When I was 13 I first started giving ratings on Goodreads, and for some weird reason I convinced myself that no book was allowed to get a 5-star rating because "nothing is perfect".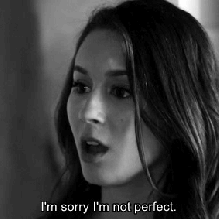 All the early 2010 books to me when I gave them bad ratings
Don't worry, I hate 13-year-old me too. I don't really know what I was thinking to have come up with such a skewed system, but it was what it was. It was only about a year or two ago that I finally started rating books 'normally' again. But even though I do allow myself to give 5-star ratings, there are still some weird little quirks that happen when I rate things.
I find it hard to give a concrete rating to books that I read because every time I look back on the book my experience with it is a little bit different in my head. I sometimes look back on books I gave 4 stars and wonder why I didn't give them 5 stars. The little annoyance that stopped me from giving it the perfect rating after I first finished the book has vanished from my mind, and I no longer see a reason why it doesn't deserve the 5 stars.
There are also times where it doesn't really matter if the book was good or not, it matters what kind of mood I'm in. Am I in a 5-star mood? Or am I in a 3.75 rounded down to 3-star mood?
Generally, my thought process before rating a book goes something like this.
I think it was ok! 4 Stars!
It was fun to read! 5 Stars!
I really enjoyed it!  3 Stars!
This was super creative! 4 Stars!
Would reread! 4 Stars!
I decided to scroll through my Goodreads to give some examples of books like these. And I am finding SO MANY books that I absolutely adored and have been recommending to people that I gave 3 stars! 
And then there are some books I gave 4 stars too that I wouldn't necessarily recommend, and don't really remember enjoying that much?
Essentially what I'm saying is that I really cannot be trusted. And that even from what I read a year ago, I can tell that the way I rate books has drastically changed. In areas where I used to be more discerning, I'm really not anymore. I also have to come clean about the fact that I do sometimes let the reviews of fellow bloggers influence the way I'm going to rate a book. If I read a book and I'm really on the fence between 3 and 4 stars, and I see that bloggers whose reviews I trust gave it 5 stars, I may end up giving it a 4 just because of that. 
The only true tell of my thoughts on a book is if the rating I give is under 3 stars. If it's under 3 stars you know that it has to be reallll bad, since I give a lot of unenjoyable reads 3-star ratings. But don't take that to mean that I don't like books that I rate 3 stars! I have some books that I really liked that I gave 3 stars!
I want to be clear and point out that when I do post a full review for a book, I usually take some more time to think about the book's ratings. I weigh the pros and cons, what made it an enjoyable (or not enjoyable) book. But when it comes to Goodreads ratings, it's more of a quick thing. I usually make an unconscious decision about 30% through a book about what type of rating it's going to receive.
There are some books that start out a bit slower than others though, so it's not a rule that's set in stone. But it just so happens that I can pretty much decide if I'm enjoying a book or not when I'm at that 30% mark. However, I do always finish the book and consider the last 70% into my final rating. Just the other day a book that I thought was going to be 5 stars was downgraded to 4 stars because I didn't quite like how it all tied up at the end.
I guess my point after all this rambling is that whenever you see a starred rating of mine, whether it's in one of our wrap-ups or on Goodreads, take it with a grain of salt. If you really want to know what I thought of a book the best thing to do is to discuss it! I'm always open to ranting about all types of books (on Twitter and on Instagram), no matter what rating I gave them.
Hi everyone! As you may have noticed Malka and I are alive! We're really sorry for dropping off the grid (again), but it seems to be a yearly trend now, so why mess with tradition? Regardless, we're (sorta) back now, and are going to do our best to stay active AND reply to neglected comments from 4 months ago!
How do you go about rating your books? Are you always consistent?