Hello friends! I know it's been a very long while since we've been active on the blog, but today I'm here to participate in the blog tour for Tweet Cute! Luckily for me, I read this book at the beginning of November, before the school madness completely took over my life. And in even better news, I was smart enough to write myself some brief notes about my feelings so that I can write up a coherent review for today's post!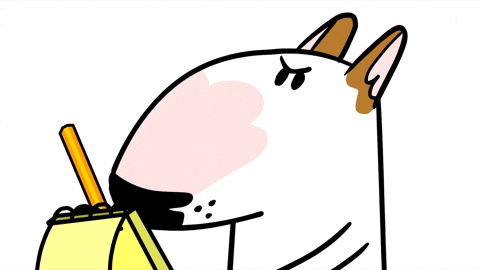 Accurate depiction of me taking notes upon completing the book
Before I start out reviewing the actual content of this book, I need to take a moment to talk about the adorable cover. If I'm totally honest, I wasn't sure if I wanted to read this book the very first time I heard about it. But one of the things that made me stop and give it a chance was how cute the cover is! I love the new illustrated cover trend and I'm so glad that I chose to pick this book up.
If you don't know the premise of this book, it's fantastic. It's the basic You've Got Mail plot. Jack's parents run a small deli called Girl Cheesing, while Pepper's family started one of the biggest food chains in the US. The two of them go to the same school and have been chatting anonymously through an app that Jack created. But while they may be friends over the app, they soon start a Twitter war between their families' food businesses over a grilled cheese recipe. What ensues is a classic love-hate relationship and a really great book.
I adore love-hate relationships, so the premise had me hooked, but I'll admit that I was also pretty nervous. Since I love this trope so much, I was unsure how it would play out, but my fears were for naught. To start with, I adored Pepper and Jack both as individual characters, and together as their relationship evolved. In fact, I loved how you really got to see a friendship develop between these two before a romance ever blossomed.
As for the rest of the characters, I loved how complex all the sibling relationships were. Jack has an identical twin, and has a lot of insecurities from that, while Pepper and her sister Paige have some drama going on as well. I felt like the dynamics were done really well, where these siblings rooted for one another even when they were fighting. You could definitely feel the sibling bonds. I also really loved Jack's mother. She made me laugh and I thought she was a  fantastic parent. The other side characters, including Jack's best friend Paul, and Pepper's semi-rival Poojah, didn't really win me over. I either didn't care for them much or found them annoying. Then, of course, were the characters you weren't supposed to like, which were just an annoying headache in my opinion. (Looking at you, Landon.) I felt that a lot of the side characters were one-dimensional, which was really disappointing since the main characters were so fleshed out.
Since I read this when I was in school mode, I didn't have time to binge-read the book, but I kept wanting to pick it back up whenever I had the chance, which speaks for itself. More often than not when I get busy, I completely forget about the books I'm currently reading and take forever to finish them, but this book kept drawing me back. One of the things that took me by surprise with this book was how much I craved some of the baked goods that were described. I'm not normally drawn to food in books, but the desserts in this one made me wish that I could try some Monster Cake.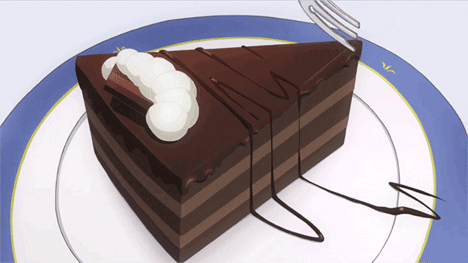 There were two other aspects that stood out to me as well done. The first was the New York City aspect. Many authors struggle to get the NYC vibe right, but in my opinion, Tweet Cute got it just right. We have Jack, who's a born and bred New Yorker, and Pepper, who's scared to even explore the city after moving from Nashville. As someone who has both been a visitor to NYC, but now lives there, I thought both aspects were so well done. I related to Pepper's fear of getting lost on the subway, but I understood Jack's pride in his city. I really love how NYC was incorporated into this book.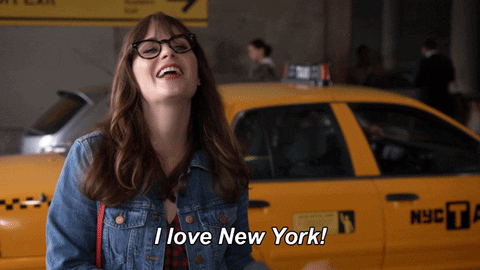 Just as well done was the Twitter aspect. Many books that involve social media of some kind miss the mark for me, but this one was spot on. The Twitter war had the two characters flinging gifs, snark, and one-liners back at one another, and I could easily see this happening in real life. It was lots of fun to read and since the plot hinged on this Twitter war, I was very happy with the execution.
Overall, I gave this book 4 stars. I really enjoyed it while I read it, and I'd highly recommend it, and it was only my few nit-picky dislikes that kept this from getting a higher rating. I'm so glad that I got a chance to be on the blog tour because I think so many of you will enjoy picking this one up when it comes out.
Goodreads // Amazon // Barnes & Noble // Book Depository
 About the Author
Emma Lord is a digital media editor and writer living in New York City, where she spends whatever time she isn't writing either running or belting show tunes in community theater. She graduated from the University of Virginia with a major in psychology and a minor in how to tilt your computer screen so nobody will notice you updating your fan fiction from the back row. She was raised on glitter, grilled cheese, and a whole lot of love. Her sun sign is Hufflepuff, but she is a Gryffindor rising. TWEET CUTE is her debut novel. You can find her geeking out online at @dilemmalord on Twitter.
 Do you like love-hate relationships? Any recommendations for other well-done enemies to lovers books? What book perfectly captures a particular city? Do you plan on reading this book when it comes out?