So…. we by mistake disappeared for two weeks. Oops. But we can explain! We promise! It was school's fault. That's it. That's our explanation. We know that we've been in school and blogging before, but apparently, during any type of adjustment period, we sort of drop off the grid?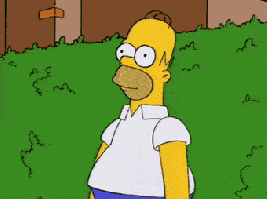 Us when life starts getting busy
We want to apologize first off for being terrible with keeping up with comments and with some of your amazing posts! Our inbox is swamped right now, and we keep on seeing really great posts that we want to read and comment on but just don't really have the time to. So don't get weirded out if you start getting comments on posts that are 2-4 weeks old at some point.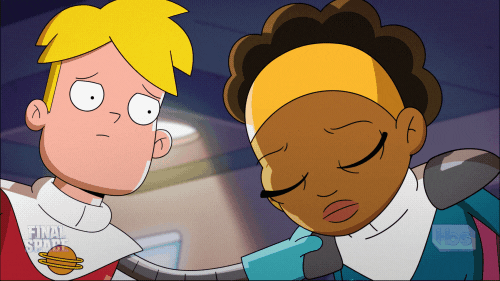 And though there probably will be a wrap-up coming around sometime soon we thought we could update you guys with some of the things going on in our lives (aka, why we're so busy). 
As mentioned, classes! 
I had a bit of a disaster last semester, which meant that I ended up becoming a part-time student. Apparently, this made me have more free time than I realized. At the current moment, I'm taking 5 classes, all of which are science or engineering courses. This means that I have HW after every class. These are the sort of problems that take about a half-hour on average, so of course, my professors are each giving a minimum of 10 a day, due two days later. And this is before the testing madness begins. (My testing schedule for October makes me want to cry.) The only way I've managed to be slightly on top of things is by cutting out all distractions. I barely even read at the moment, except over the weekend. It's a sad life.
Both Malka and I are Juniors in college, so we've pretty much started on the more ~advanced~ classes. But I don't really think that's what makes the classes take so much time, it's the fact that you sort of have to learn the ways of your professor. How do they grade? How do they teach? What sort of HW/assignments are there? Also, why does HW take so much time? I think I spent at least 6 hours on a singular coding assignment last week. (This is a cry for help if anyone knows C++ hmu.)
Outside of School!
I honestly don't have that much going on outside of school. If I'm not in school doing work, I'm back in my apartment doing work. Yes, school is my life. 
I'm trying super hard to be involved in multiple extracurricular this year. Apparently, this takes up a lot of time? Why did nobody inform me of this? But yes, I am now sort of involved in two aeronautical/aerospace projects. I really hope they work out, but I know we'll probably flash forward to two weeks from now and I'll just be doing nothing again. 
Bookish things!
I will say that while I'm not doing much reading, I am visiting lots of bookstores. Or rather, the same book store over and over. I've had days where I've sat and done work for 7 hours straight. In order to give myself a break before I go home to do more work, I've started visiting the B&N a train ride away. Even if I don't buy anything, which is usually the case, just being surrounded by books puts me in my happy place. I've actually bought more books than I tend to in general, but only because 2 Rainbow Rowell books were released in the span of 5 weeks. Usually, I'm more than happy to just browse and read a chapter here and there of books I've seen recommended.
This past Sunday I took a longer trip to the Brooklyn Book Festival with Chana and another friend (Hi Huvi!) with the sole purpose of meeting Casey McQuinston! I met her and got my book signed. She was so sweet and conversed with everyone that met her. Of course, we followed up our visit to the book festival with a visit to a book store, because who wouldn't?
Also, when I have time I need to write a review for a fabulous book that is SUPER underrated. I've read a whole bunch of books recently with subpar disability representation, but this book was so perfect and respectful and amazing. It may take me a while, but you will definitely hear ALL my thoughts once I have the time. 
I've been reading a lot of great books recently! Or I'm just being overly optimistic, I'm not really the greatest at giving true ratings to books. * shrugs * There were also so many great books that were released this month! And that are going to be released next month! Why do good books keep on coming out? I can't keep up!
Anyways, we hope that you can forgive our absence, and we'll be coming at you soon with some more (hopefully) great bookish content. We've decided to bring down our monthly post average so that we can keep up with both the blog and school. So if all goes well, you'll be seeing about only 5 or 6 posts a month from us, instead of our current average of 11.
Are you also in school? Have you ever taken an accidental hiatus? Update us on something going on in your life!