Recently I was thinking about all the books that I read before they were popular. Now, don't worry, this isn't going to be a post all about me bragging about all those books that I was obviously a trend-setter for. Just the opposite in fact. Because while I was thinking, I realized that whenever anyone says  "I read ________ before it was cool!" people tend to think that it IS, in fact, a humblebrag. But I think it's more than that.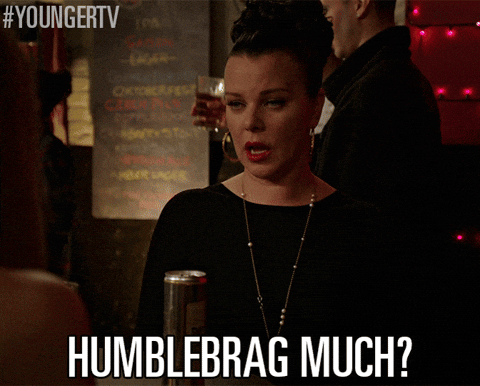 When I was younger, in particular, I would frequently read any book that caught my interest. I had one friend that I would discuss books with, but that's not a very good gauge of whether or not a book is popular. So we'd read both popular and not as popular books without discerning between the two. And sometimes we'd somehow end up reading a book before it became popular. 
What do I mean by popular, you ask. In this case, I'm referring to one of three things. One, the book or series eventually developed a fan base that eagerly awaited the next installment from that author. Two, the book was optioned for a movie and now the whole world was discussing the book. Or three, the book won a prestigious and well-known award, propelling it into fame.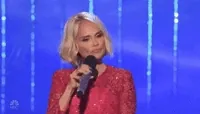 When I hear that a book is about to become The Next Big Thing TM
Now, I'd always get excited when this happened, and I wanted to clarify why. It's not that I thought I was cooler than everyone else to have discovered this book before the masses. But the fact of the matter is, it's rare to find a book that you can discuss with so many people or one where you can quantify its appeal to non-readers.
For example, I read All the Light We Cannot See pretty soon after it came out and I was obsessed with it. I was telling everyone about it, but no one in my family was really listening. Once it won a Pulitzer however, it was a lot easier for me to convince relatives to read it! Some even read it without my prodding and I was so happy to have someone to discuss it with.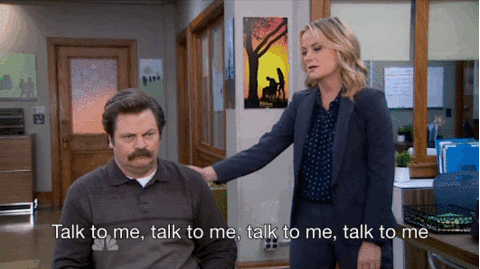 Me when I finish a book and want to discuss it with someone
I also think there's something nice about reading a book without all the hype. You can then go into a book with no expectations. In a way you really DO get to be the trendsetter if you find a book you love before other people have read it. And at that point, the excitement isn't that you read the book first, per se, but that you now have the ability to recommend a new and unknown book to others!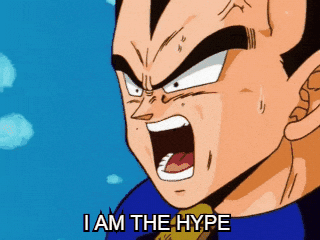 In a less angry fashion, I get to be the hype monster for books at times
I feel like people don't take these factors into account and think that someone getting excited that they read a book before everyone else is a form of bragging. But to me at least, it's a way of expressing your excitement over how you got to share this book with people. Letting you know that it was YOU who made someone read it because no one else cared at the time. It's every book lovers dream come true. And if there's a little bit of bragging involved, I don't see the problem.
What book did you read before it became popular? Do you think it's bragging? Do you like reading books before they become popular?