We've recently decided to make it our personal mission to catch up on our tags. And what better way to do that then to mash up some of the tags that we were tagged in! We did it for the Liebster and Sunshine Blogger awards, but we promise that this tag is a lot shorter! We were tagged a few times for the Versatile blogger award, and then once for the Why I'm Weird Tag, and we were happy when we realized that they have essentially the same prompt, to share ten facts/weird things about yourself! So here you have a list of ten facts about each of us! Some are weird and some are just interesting. (We hope!)
The Versatile Blogger Award
We were nominated by:
RULES
Thank the person who nominated you

Leave a link to their blog

Tell us 7 things about yourself

Nominate 15 bloggers/bloggers you've discovered recently or follow regularly
Why I'm Weird Tag
Created by Adele @ Dellybird
We were nominated by:
RULES
List ten weird things about yourself, your life or silly habits that you wouldn't normally share.
Tag up to ten people so you can get to know them better.
Link back to the person who tagged you & the creator
Comment on the posts of people you tagged!
ONE
While my name is Malka (which means queen by the way), my family has some really strange and unrelated nicknames for me. My mother frequently calls me Samantha, for no apparent reason, and sometimes even calls me Mufasa. (Yes, like from The Lion King. I have no clue why.) And recently my brother started calling me Moo!
TWO
I get sick from allergies so often that I got Mono and didn't even realize! A few months later my doctor took a blood test for an unrelated reason, and informed me that when I got sick a few months back it wasn't just because of the changing weather!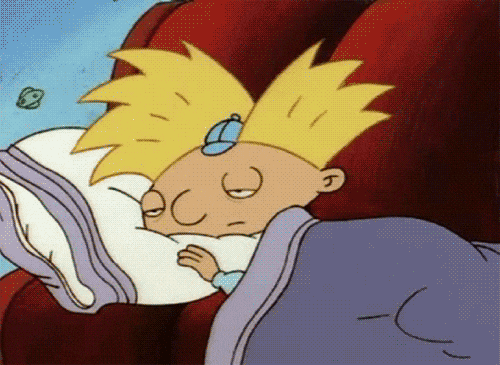 THREE
I'm an organization freak, but I hate making lists. Schedules keep me sane, but there's something about an actual list that's not on a calendar, that shuts down the already pretty tiny productive part of me.
FOUR
I really enjoy doing both Sudoku and crossword puzzles. I frequently steal The Wall Street Journal before my parents have a chance to read it and cut out the crossword for myself. I've gotten pretty good at is and have even finished a few. (With only a few hints, and NEVER from the sites that straight up tell you the answers.) My friends from high school even remember me doing the puzzles during class.
FIVE
I have the same birthday as John Green! August 24th! (Although obviously, the year isn't the same.)
SIX
This one is a little gross, but I think it's super cool! Last year I had an internship doing research at a hospital, and I got the chance to observe a whole bunch of surgeries. While that's super cool on its own, I also got the chance to touch a stomach!
SEVEN
I dislike most forms of exercise but I really love walking. I have no problems walking around all day as long as I don't have a heavy bag! I also really love to swim, although I don't have access to a pool as much as I'd like. And I recently discovered that I enjoy yoga as well! I'm not as excited about most other forms of exercise.
How I look while attempting to do yoga
EIGHT
I dislike milk chocolate and all its products. I much prefer dark or even white chocolate. But I think the weirdest part is that I love chocolate flavored foods! Chocolate ice cream, double chocolate chip cookies, chocolate milkshakes. I think the milk chocolate aversion has a lot to do with the fact that dairy tends to make me nauseous in general, but there are times where I'll risk it for a thick chocolate milkshake!
NINE
I have learned that I can enrage most people with my pronunciation of almond. I totally ignore the L and pronounce it like one would pronounce salmon.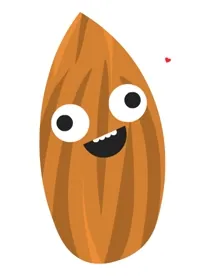 It's Ah Mend. Get over it.
TEN
I don't watch very many movies and tend to binge TV shows. As a kid, while I did watch my fair share of Disney TV shows, I don't remember watching most of the classic movies. I know I watched Pocahontas, Aladdin, and The Lion King, but have no memory of any others. Instead, I watched Tom & Jerry and my step dad's copies of old Marx brother movies. I can now quote random scenes from Duck Soup and some of the others whenever I'm prompted.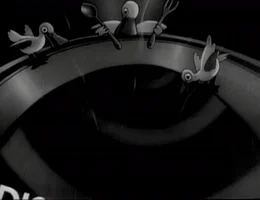 ONE
Back in the day, after watching the fantastic movie The Sting, I decided that I wanted to learn how to do sleight of hand tricks with playing cards so that if the need ever arose for me to cheat during a poker game, I'd be able to do it. Thus started the era of me collecting decks of playing cards, I now have over 60 decks and my collection keeps on growing.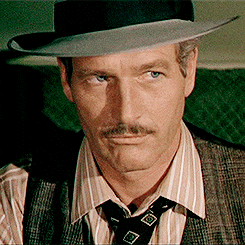 TWO
My three favorite foods are potatoes, chicken, and brownies! Potatoes and chicken are just because there are so many things you can make with them, they're such a fantastic base food! Brownies are just because brownies are delicious. 
THREE
Malka and I were just discussing birthdays and the famous people we share them with, so something about me is that I have the same birthday as Shawn Mendes! I would say he shares a birthday with me, but he is a year older.
FOUR
I mispronounce a bunch of words. The most glaring being pillow (read: pel-oh). I blame most of my mispronunciation problems on my mother since she has a heavy French accent and is the one who taught me how to speak. 
FIVE
I pick up and drop hobbies super fast. I've knitted, done magic tricks, attempted to learn Irish step dance, dabbled in professional face painting, played violin, piano, and guitar, and tried learning a multitude of languages and written alphabets.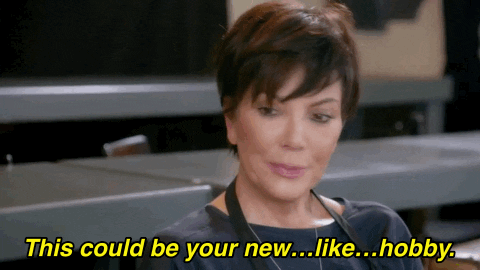 Me @ me anytime I see anything remotely interesting online that I want to try
SIX
I pronounce Keanu Reeves first name as Kanye, solely because it brings pain to my brothers and father every time they hear it.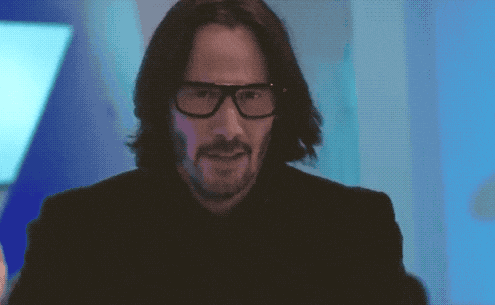 SEVEN
I have over 100 close relatives just from my mother's side. She has 8 siblings, so it makes sense. This number was calculated because my cousins and I wanted to see if we'd be able to rent a bus or two if we wanted to go on a big family road trip, turns out that we'd be able to rent two buses. 
EIGHT
I'm terrible at geography and for a long time, I thought that Alaska was next to Mexico just because it appears that way on the map of the USA. I know that this doesn't really make me weird, just a lil' bit dumb.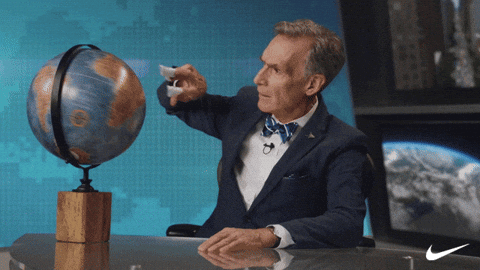 NINE
I used to be obsessed with the popular app Subway Surf, so much so that I was once #1 in the world score-wise. It was after this happened that my friends took my phone from me and deleted the app, it was a much-needed intervention. 
TEN
It's impossible for me to commit to TV shows that are already ongoing and are longer than 1-2 seasons. Netflix and Amazon miniseries are my favorites because I just don't have the attention span for anything longer. If you ask me about most TV shows I've probably seen an episode or two, but nothing more.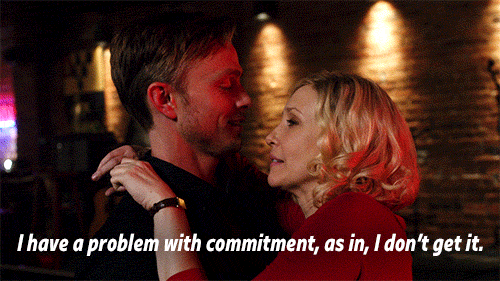 Me when it comes to TV shows
We're not tagging anyone since this is a mash up, but feel free to share something weird about yourself!
Paper Procrastinators is currently on hiatus, but we'll be back on August 25th!
What's something weird about you? Do you have any favorite foods? Do you share any of our weird traits or habits? What word do you mispronounce?