Goodreads // Amazon // Barnes & Noble // Book Depository
I received this book from NetGalley in exchange for an honest review
I really really liked Taran Matharu's Summoner series, so when I saw that he was coming out with a new series, I knew that I had to read it immediately! I didn't really come into this book with any expectations since I knew it would probably be vastly than the Summoners series, what with the totally different plotlines and settings, and overall I ended up enjoying it. Although, there were a few things that confused me just a lil' bit, more on that later.
After being wrongfully accused of stealing by his private school, Cade gets sent to a reform school for a year. While struggling to survive amidst uncaring administrators and cruel bullies Cade just wishes for the year to be over. But after being mysteriously transported to what seems to be another planet full of monstrous creatures and strange artifacts out of history, the only thing Cade wants is to go home. Joined by his classmates, Cade has to figure out who or what put them on this planet, and how are they supposed to get home?
The book started off a bit slowly, and it took me a little bit to get into it. I blame it on the fact that at first, the book alternates between when Cade first started out at the reform school and present time (when Cade wakes up on the mysterious planet).  After the alternations stop though, the book definitely picks up.
But here's the thing. The book is pretty confusing. Nothing is really explained at the beginning, and just like Cade, you have no idea where (or when) he is, or why he's there. It also gets immensely more confusing when artifacts start appearing all over the place as if pulled out of history. But for most of the book, it's a good type of confusing. A missing legion of Roman soldiers, stolen swords that went missing in 1945, boats that went missing in the Bermuda triangle. It all adds to the mystery, and I really enjoyed the different historical facts scattered throughout the book.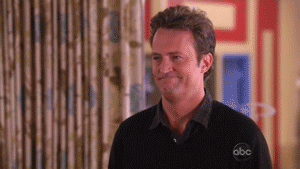 Cade (but also me) throughout the majority of the book
The book was super action packed and I loved all the fight and battle scenes. Cade was a really great main character, he was logical and thought everything through, and he was the perfect leader for his enormous group of supporting characters. The confusing parts of the plot kept me on the edge of my seat, wondering when we were going to find out what exactly was going on.
One part of the book that I didn't enjoy very much was the fact that I didn't connect very much to any of the supporting characters. Now, there were a lot of supporting characters, and I am generally not the best at telling more than 6 characters apart. And the thing is, that later in the book it got to a point where there were 14 characters. Needless to say, I forgot about many characters several times. I often had to count on my hand to make sure that I remembered all the characters and to figure out which characters were missing from what scenes.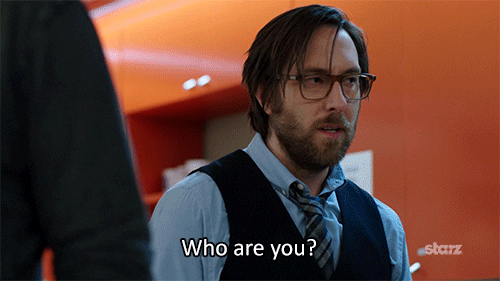 Me, to most of the characters, for most of the book
I also wasn't able to distinguish some characters from others. Cade is joined by 7 of his classmates, and besides the fact that I could not keep track of them at all times, there were some that I feel didn't have any defining features and that just led to them slipping my mind multiple times throughout the book. (It just took me 5 minutes of intense thinking and another 5 minutes of scrolling through the book to figure out how many of his classmates were there with him while writing this review, since I could not for the life of me remember.)
Overall though, I do feel like it was a great start to a series. It does answer a bunch of questions at the end of the book, but it also leaves you wanting more. If you're a fan of The Maze Runner, I'd definitely recommend this book, and despite the several downsides, this book still gets a 3.5 out 5 stars from me, for its action-packed chapters and awesome historical tidbits.
Goodreads // Amazon // Barnes & Noble // Book Depository

Have you read any of Taran Matharu's other books? Are you planning on reading this one?