We book lovers love our shiny pretty books, but what about the other bookish odds and ends out there? Today's Debate It is about all about bookish merch, so stick around to hear our opinion on bookmarks, book sleeves, bookish candles, jewelry, pins and more! Although to be honest we each just picked our favorite piece of merch and talked about why it is the superior kind of merch for an entire blog post. Oops!
Chana: I'll be the first to agree that bookish merch is super fun. Posters, bookmarks, tote bags, and pins are all good and fine but none of them holds the key to my heart. One of the reasons I've recently begun refraining from buying book boxes is because as much as I might want the book inside the box, the merch is always a gamble. Sometimes it might be filled with miscellaneous branded merch that I have absolutely no use for. If I'm lucky there might be a bookmark, and we can all agree that those are always useful, but I'm not ready to continue taking that risk with book boxes. And besides for my issue with book boxes, there is only one type of bookish merch that holds my fancy. Candles.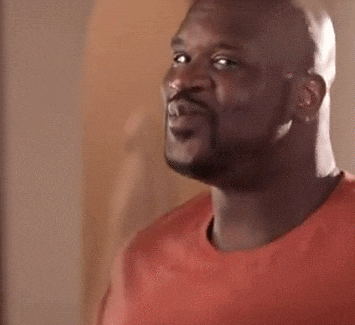 Me, when my candles boxes come
Now I know I said the reason I'm not so crazy about book boxes anymore is because some of the items might not be useful, but hear me out. I know that I don't NEED candles. And they don't really serve an explicit purpose especially since I don't light them, but THEY'RE PRETTY. And they smell nice! And they come in cute lil' jars that sometimes have sparkles in them! I don't know where my fascination with bookish candles stemmed from but now that I've started collecting them I can't seem to stop. It's like an animal part of my brain has awakened that is only capable of three coherent words of thought. Must. Get. Candles. Do many people call me crazy when they see my candle adorned bookshelves? Yes. Have I had to become used to the disappointed look of despair my mother gives me each time a new batch of candles arrives at our home? Also yes. But I am a hoarder and at this point, I'm in too deep to stop.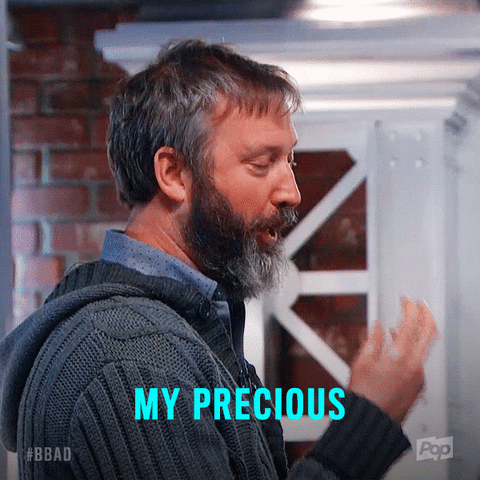 When I gaze upon my hoard of candles
Malka: I agree with the first half of what Chana said, but she lost me at candles. Being a part of the book community for so long, you'd think I'd have loads of bookish merch. And that's kind of true. I do have a fair amount of pins, bookmarks, and posters. But the majority of those were free, and half the time they were shoved into my hands. Not like I'm complaining, but I didn't go looking for most of the merch I currently own. Out of the products I mentioned the only item I go looking for are bookmarks, even though I have over 100 minimum. But we're here today to take about merch we purchase!
My first array into bookish merch was before my very first BookCon in 2015. I wanted something to show off my favorite book, unsurprisingly Fangirl, but couldn't figure out what the best way to do it was. But then I discovered a cute Etsy store that would personalize bookish earrings. I immediately bought myself a pair and to this day I still wear my Fangirl earrings to most bookish events. But that was a one-time thing. It's only recently that I've found my merch calling. BOOK SLEEVES!
My adorable Fangirl earrings!
You see, I'm practical. I can't justify buying several sets of earrings because I don't go to book events all the time, and so one pair is perfect to wear 2 or 3 times a year. But I'm starting to think I can never have too many book sleeves. You see, I hate when books get damaged. And so up until now, my solution has been a makeshift book sleeve. I'd wrap a book in paper towels and then put the wrapped up book into a plastic bag, that way it was safe from spills, tears, and many other forms of damage. But one time when I was over at Chana's place, she saw my ridiculous method an gave me a book sleeve she had gotten from a Little Box of Joy. It may have very well changed my life.
You see, unlike candles *cough cough* book sleeves are useful. I do a ridiculous amount of traveling, and of course, I take books with me everywhere I go. I now have a simple method to protect my books. I put them in a book sleeve and they safely arrive at my destination. I can't justify making a purchase on something I won't use. I wouldn't burn a candle, so while they're pretty to look at and sometimes they smell nice I just don't see their use, practically. On the other hand, I can definitely justify buying a book sleeve for each and every book I own!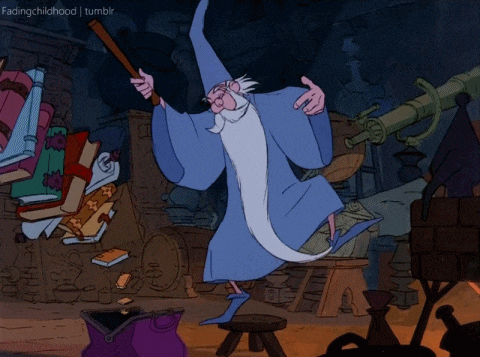 When I pack my 39 books to go on a 2 day vacation
Chana: Okay, sure whatever. Practicality. But were you listening when I said THEY'RE PRETTY. So shiny. So pretty. So nice. I collect my candles and I stack them in obsessively neat piles on my shelves. And when children visit and ask, oh what are they for? I smile and say, nothing. Nothing at all. I don't burn candles either for fear of ruining the prettiness. Which I will admit is a tad bit strange. But people have been collecting things for centuries! Ptolmey collected books, Jack the Ripper collected the teeth of his victims, and I collect candles. We each have our own unique vices.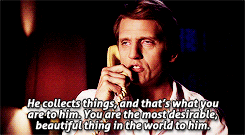 Me talking to my candles (I swear I'm not crazy) 
All kidding aside, the reasons I like candles are purely superficial, but they make me happy, which as expert Marie Kondo would say, is what really matters. My candles spark joy and so I shall keep them. I do understand functionality over frivolity though, and in all other aspects of my life I'm a trash first and ask questions later type of gal, but as I'm sure some of you can relate to, bookish merch, or just merch, in general, is something that people tend to buy because it brings them joy. And that in itself serves a function.
Your turn! What do you think about bookish merch? Does it have to be practical or just make you happy? And which one are you quicker to buy, candles or book sleeves? Do you collect any other items that we didn't mention?