It's no surprise to anyone when we say that we happen to be very opinionated people. So when we saw The Totally Should've Book Tag  on The Bibliophile Girl UK (though the tag was originally created by EmmmaBooks on YouTube), we decided that we had to do it. Immediately. 
Chana
Malka
Totally should've… Gotten a sequel:
Minion, by John David Anderson should've gotten a sequel. After reading it I was actually waiting for one to come out, and lo' and behold, no sequel was forthcoming.
I usually complain about books that get unnecessary additional books so I'm quite picky about the books that I DO want an additional book from. So I'm gonna cheat here as I love doing and talk about a series that in theory has a sequel coming my way, but since it's been a few years with nothing to show for it this is a shoutout to Mr. Patrick Rothfuss to FINALLY WRITE DOORS OF STONE! I WANT THAT BOOK SO BADLY!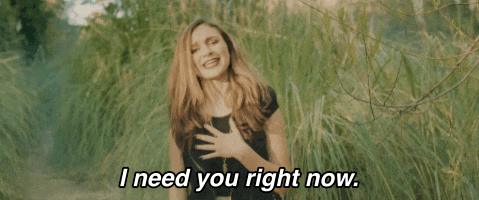 Totally should've… Had a spin-off series
How's about a Hunger Games spin-off series about when Haymitch was a tribute in the games?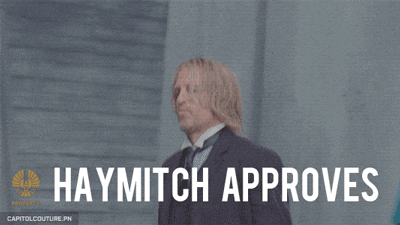 Authors are already pretty good at writing spin-offs. In my cheating fashion I'm gonna say Six of Crows would be a great book to have a spin-off from, but Leigh Bardugo is already delivering with King of Scars so I don't think this fully counts. That's why cheating is a wonderful method of answering book tags.
An author who should… Totally write more books
I know that he's probably busy trying to finish his first series, but Patrick Rothfuss should totally write more books. The Kingkiller Chronicles are just so spectacular that I know I would love anything else that he  would publish.
I really liked Whitney Gardener's first two books. I don't know if she plans on writing more, but I think she should. Her books are great!
Totally should've… Ended differently
The only reason that I want the Summer that Melted Everything to have ended differently, is only so that I'd be a less scarred, more happily adjusted person. Going in I thought it was a mystery book, turns out it was a psychological thriller.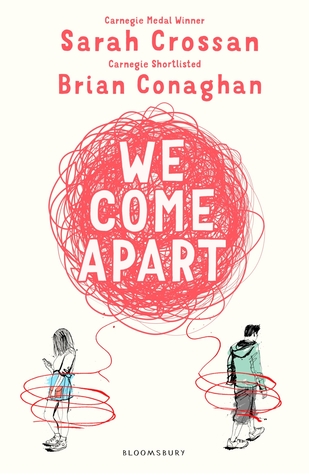 There are so many! Most recently We Come Apart by Sarah Crossan And Brian Conaghan was such a disappointment. I was really enjoying the book, but that ending killed everything for me. I NEED CLOSURE!
Totally should've… Had a movie franchise
I feel like I'm allowed to say the Percy Jackson series since it's universally agreed on that the movies didn't actually happen. Same to the Eragon movie. And the Golden Compass movie. You know what, no books should have a movie franchise. The risk is too great.
I think contemporaries are a pretty safe bet for movies. I think it might be cool to see I'll Give You The Sun translated into a film. There's a lot in there that I think would work really well.
Totally should've…Had a TV series
The Ranger's Apprentice series would probably have made a decent TV series (once again all the failed book to TV adaptations are flashing before my eyes). It has the whole character grows from young human to older human, drama drama, and fighting going on, which obviously makes it a prime candidate for television.
TV series are tricky for me since I don't tend to watch to many and I prefer comedies. I'm gonna make this really strange and talk about a web comic. I think Heart & Brain would be hilarious to watch on screen. With various unconnected episodes that connect under one theme. Huh. I'd actually love to see this. I think it works so well since the characters seem animated already.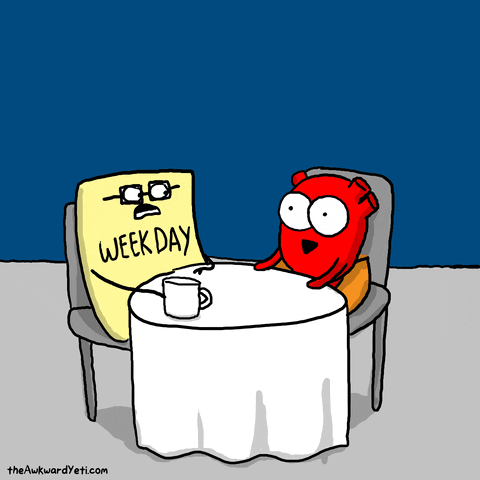 Totally should've… Only had one point of view
Twilight. All the books should have been told from Jacob's point of view, don't fight me on this, we all know they got better when Jacob started narrating.
I'm once again going to talk about a category, rather than one specific book. I hate books that have the exact same plot as book one, but are just told from a different characters POV.  The first book that comes to mind when I think of this is Just One Year, but I know there are others.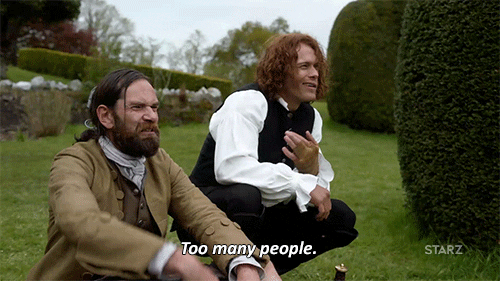 Totally should… Have a cover change
The Novice. I have this pet peeve where I don't like covers with real looking people on them, so any romance paperback, the Throne of Glass series, and the Summoner series are all books whose covers make me cringe.
Can I pick a genre? Romance novels get a pretty bad rep because their covers are all ugly or featuring shirtless dudes. One of the reasons I think The Kiss Quotient is getting such hype is that it's a rare romance novel with a beautiful cover. Also it's super well done.
Totally should've… Have kept the original covers
I just saw that the Trial of Apollo series has different covers and I am very opposed to that. John Rocco is a master, don't insult us all by putting a different cover on that book. I do think that the reason for the alternate covers was because they were the internationally released version of the book, but I still reserve the right to complain about them.
I think that mid series cover changes should not be a thing. Stick with the original covers and then you can do a total rebranding if you'd like. I mean some series have had MULTIPLE cover changes as the books come out. (Looking at you The Diviners.)
Totally should've… Stopped at one book
I've mentioned this in another tag LL, but The False Prince (The Ascendance Trilogy), should've totally stopped at one book. I know that by writing the other two books Jennifer A. Nielson tied up all the loose ends and actually finished the story and whatnot, but I do still stand firm in my belief that the series should have stopped at book one.
Totally agree with Chana on this one. I don't think there's a better example of a book that should've just STOPPED at book one than the False Prince. I pretend it's just one book and not a series. But if I'm being forced to be original I'll also mention the Shopaholic series. That series just keeps going and I lost interest after book 3 probably. I felt like it was the exact same plot every book and after seeing it a second and then a third and then a fourth time…. I just got sick of it. Stopping at book one would have been the wiser choice. Both for me and the series.
What books do you think Totally Should've *insert any of the above questions here*? Do you agree with our picks?