Hey guys! This is a wrap up post for the make me read it readathon that was hosted by Ely @ Of Wonderland and Val @ The Innocent Smiley. This readathon took place August 6-13th, over that week we read the books that you guys voted for. Take a look at our original post Make Me Read It Readathon, if you want to freshen up your memory. 
Chana:
On my list for the readathon I had six books.
And I read all of them!
Here they are, in order of which ones were most voted for.
They Both Die at the End, by Adam Silvera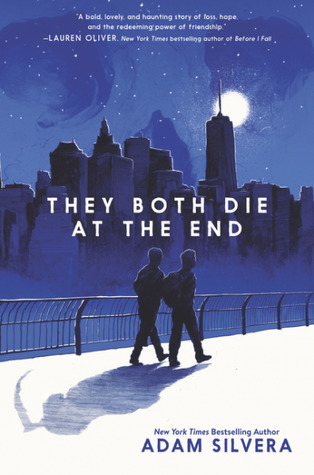 Overall rating: 3.5/5
Okay, so everyone seems to really really love this one, but it honestly was not my favorite. This was my first Adam Silvera book, and though I wasn't such a fan I will definitely try out some of his other stuff.
I can't really say why I didn't like it, because spoilers, but I can say that overall this was a really cute story and I did enjoy the message of the book.
Geekerella, by Ashley Poston
Overall Rating: 4/5
A modern Cinderella retelling involving extreme sci-fi geekiness? Yes please.
This one was great, I loved the characters, the relationships between the characters, and the storyline. I also really liked the whole nerd aspect to it, with the con and the cosplay.
Ace of Shades, by Amanda Foody
Overall Rating: 5/5
I've always been a sucker for stories involving any type of criminal activity, and this one has gambling, a seedy city, and gang lords. So all in all,  I was pretty satisfied.
Once again, there are great characters who interact really well with each other, and the plot is just perfect.
Seafire, by Natalie C. Parker
Publication Date: August 28th, 2018
Overall Rating: 4/5
I got this ARC from BookCon and had been meaning to read it for quite a while but I never was in the right mood for it.
I'm glad I made the time to read it during the readathon, since an all female rebel crew was not something I knew I needed in my life. The only thing I wasn't too crazy about was that the world building stuff was a bit confusing since there seemed to be some technology mixed in with regular old ships? I figured it out eventually, but that's the reason it didn't get the full 5 stars.
We Were Liars, by E. Lockhart
Overall Rating: 5/5
Oh. My. Gosh. We Were Liars was amazing. I didn't really know what to expect since all I knew about the book was that it takes place in the summer, but if you want to read a book that will leave you stunned this is the one for you.
This Savage Song, by Victoria Schwab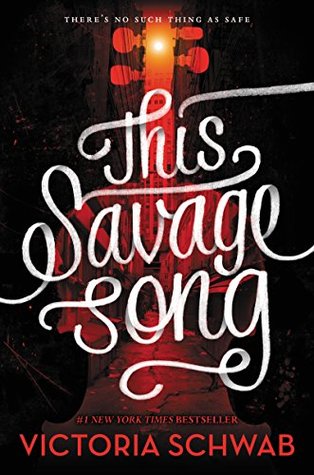 Overall Rating: 5/5
I can't say that I'm surprised that I loved a Victoria Schwab book, but I had heard mixed reviews about this one, not to mention only one person voted for it for the readathon.
I'm obsessed with the world that this book takes place in, and I adore August. Kate is not my favorite character, but the amazingness of the rest of the book won it the 5 stars.
Did I meet my goal for this readathon?
Yes, completely. I also discovered a bunch of my new favorite books, so that's a definite plus.
Malka:
Now that you see that it is possible to accomplish goals you have set, let's talk about how this readathon went for me.
I failed. 
Utterly and disgracefully.
C'mon you say. It can't have been that bad!
I DID NOT FINISH A SINGLE BOOK IN THE 8 DAYS THIS READATHON TOOK PLACE.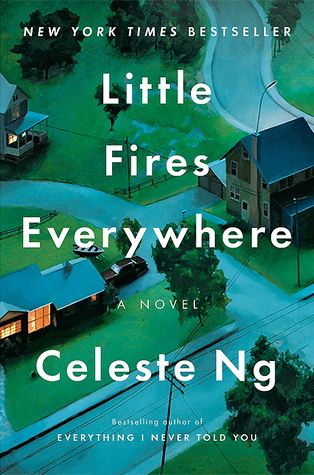 I was supposed to finish at least 3 of the books listed here. There even were 3 tied for first place (Good Omens, My Plain Jain, and Little Fires Everywhere)! Instead I finished zero. I started Good Omens, and have less than 50 pages left, but since as of writing this blog post that's all I've got, I don't feel too great about this whole readathon. I still plan on reading the books picked out for me soon, and plan on participating in this readathon again. Hopefully when I'm less busy and can actually finish a book. 
Did I meet my goal for this readathon?
Hahahaha. 
No. 
But although I am a bit discouraged now, I know my business is temporary and hopefully in a month or two from now I can tell you how I read all 6 books in the order they were voted for. Or read them at all. I'd consider either a win honestly.
So how did you guys do this readathon? What do think of the books Chana read? Any words of encouragement for Malka about not feeling bad about failure?